Sony Big Promises : Two 4K SXRD Projectors With SRX-T110 And SRX-T105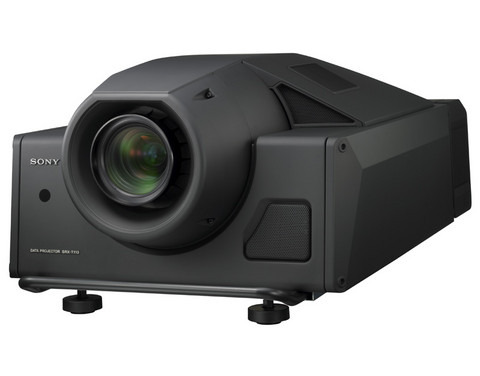 Cowboys' fans that do not have the luxury to pay for the ridiculous new stadium seat licenses can always opt for a Texas-sized home theater system with the newly announced Sony 4k SXRD projectors. The big brother SRX-T110 utilize two 2KW Xenon lamps to generate a commercial grade luminous flux of 11,000 lumen and 2,500 contrast while the little brother can spout out half the lumens at same contrast rating using 2 x 1kw Xenon lamps. Plenty of luminance to lit up open space Super Bowl party.
Both models use Sony's in-house 3 x 1.55-inch 4096x2160 SXRD RGB panels to achieve an effective 8.85 million-pixel high definition output. Well, they don't come cheap and will be selling at 12.7 million yen (~$120k) and 8.3 million yen (~$78k); but still make more senses than Jerry Jones's license seats. Pony up and get your own pool-size Cowboys' games.
Updated pricing [$114,00 and $71,000]
[via impress]