Solar Paper is a paper-thin solar charger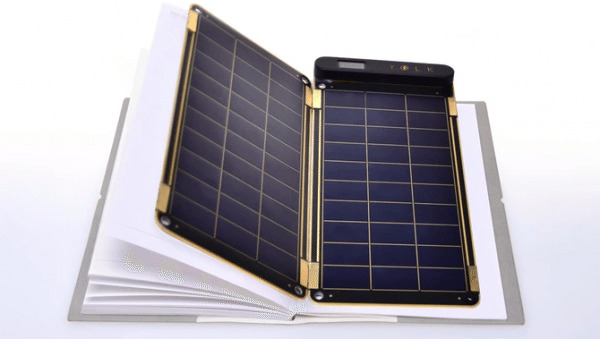 Small solar chargers for your gadgets are nothing new, but the most modern batches are only vaguely similar to the first chargers on the market. Solar Paper is perhaps the best example of this — it is a solar charger ranging from 2.5 watts to 10 watts, and it is thin enough to slip between the pages of a book, hence its name. The charger features a USB port for charging USB devices, and is scarcely larger than a dollar bill.
The charger features a built in display for monitoring the current to see how much power the device is generating in the moment. The panels can be added together via magnets for more charging power, and they're also waterproof (the maker shows them submerged in water).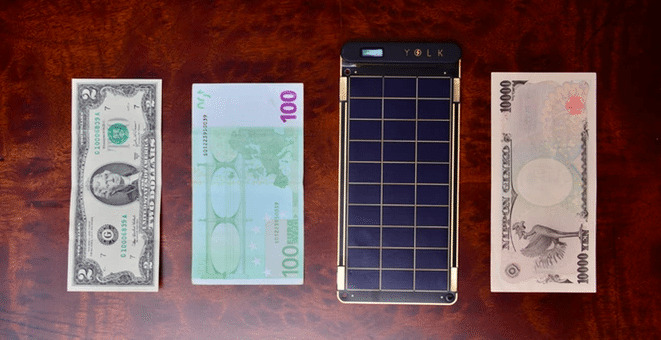 Of course, this isn't the first time we've seen this type of solar technology. Back in May 2010 MIT revealed that it had printed paper solar cells, and though they weren't terribly efficient, the technology would no doubt improve and the innovation hinted at our future — one filled with thin, efficient solar arrays.
If the Solar Paper catches your fancy, you can back it on Kickstarter where its maker were hoping to raise $50,000 USD (they've since exceeded the $97,000 mark). A $69 pledge will get backers a 5W Solar Paper charger, while $99 will get a 7.5W unit, $129 will get a 10W unit, and higher amounts will get different bundle packs. Shipping to backers is estimated to start in September.