7 Top Solar Energy Companies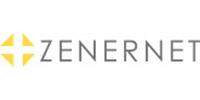 Zenernet
Pros
Free virtual consultation
Upfront, modular pricing
25-year warranty
Smart home integrations
Cons
Available in most states
No instant quotes
Zenernet offers home solar and battery storage in most areas of the country. Consultations are completed remotely, which makes it easy to get started. The installation process is streamlined thanks to a large network of local, experienced technicians. It partners with Solaria, Panasonic, LG Pro, S-Energy, Hanwha and other popular manufacturers to offer different options for solar panels.
Several positive reviews mention that representatives are helpful and straightforward. We also like that Zenernet offers modular, flat pricing, so you know exactly what you're paying for. Plus, multiple financing options are available for qualified applicants.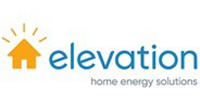 Elevation
Pros
Free, personalized quotes
Smart monitoring features
Extended warranty program
Electric charging stations available
Cons
Somewhat limited availability
Cost estimates aren't instant
Elevation Solar offers home energy solutions in Arizona, California, Florida, Nevada, Texas, Utah, North Carolina and South Carolina. According to verified reviewers on ConsumerAffairs, Elevation representatives are professional and easy to work with. Quotes aren't instant because they're calculated according to your specific location and situation.
The company partners with Hanwha, Longi, LG, Panasonic and other manufacturers to offer a selection of Tier 1 solar panels. Plus, the Elevation Smart Monitor lets you track both production and consumption in real time. Zero-down financing solutions are available through a few outside financing companies.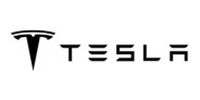 Tesla
Pros
Instant pricing
Purchase online
Attractive design
Financing options
Cons
Not available in all states
Relatively high upfront costs
Tesla offers solar roofs, panels and battery storage. Highlights include low-profile mounting for an aesthetically appealing setup. All Tesla Solar products include a 25-year performance warranty and a 10-year comprehensive warranty.
You can buy these systems with cash or a loan or pay based on a subscription model with no cancellation fee. Tesla takes care of the installation in all cases. The process is easy and moves along steadily, according to one review. However, maintenance coverage somewhat depends on your purchase method.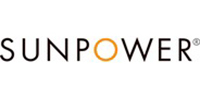 SunPower
Pros
Free virtual consultation
High-wattage panels
Multiple financing solutions
Custom mounting options
Cons
No instant quotes
No PPAs for residential customers
SunPower offers space-saving, high-wattage solar panels in 26 states. You can build your own system using the SunPower Design Studio, and you can even simulate what the system will look like on your roof.
This provider creates its own mounts, including a rail-based mount that's 70% less visible from the street and a roof-integrated system that offers optimal air circulation. Financing options are available with $0 down.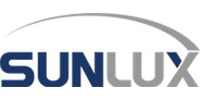 Sunlux
Pros
Free consultations
Flexible financing
Smart home-compatible
Roofing services
Cons
Only available in California and parts of Texas
No instant quotes
Sunlux is a solar and battery provider that offers installations, warranties and lifetime support. It's a certified Tesla Powerwall installer and also offers equipment from LG and Enphase. Solar technology is compatible with smart home solutions and can be accessed remotely through a smartphone app.
The company also offers roofing services for homes that require roof repairs or replacement. Flexible financing options are available, including cash purchases, financing, leasing and prepaid systems.
Solar Five
Pros
Multiple financing options
Free quotes
Referral program
System and workmanship warranties
Cons
Not available in all states
No instant quotes
Solar Five provides home solar systems to residential and commercial customers in Massachusetts. Installations are handled in-house and covered by warranties on both the system and the workmanship.
Financing options include cash, lease, PPA, loan, commercial and Mass solar loans. Solar Five supports local charitable organizations and offers a generous referral program.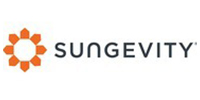 Sungevity
Pros
Easy-to-use app
Multiple financing options
Free quotes
Solar water panels available
Cons
No instant quotes
Not available in all states
Sungevity is a solar panel manufacturer serving both residential and commercial customers. Cash, financing, lease or power purchase agreements are available. Systems are flexible and reliable and built to grow with you as your energy needs change.
This provider manages every part of the installation, including permits, rebates and more. Sungevity also offers SOURCE Hydropanels, which provide clean drinking water with no outside infrastructure.
How We Found the Best Solar Companies
We started with a list of 18 solar energy companies. To narrow it down, we only considered those with at least 10 verified reviews on ConsumerAffairs over the last year and an average overall customer satisfaction rating of 3.5 or higher. We also considered additional factors, such as quality of solar panel options and geographical availability.
Factors to Consider When Buying Solar Panels
Before you call up your chosen provider and schedule an installation, there are a few things to consider first. Think carefully about your home's location, condition and energy requirements before committing to a new system. This will help you confirm the solar panels are right for you and your home and enable you to customize the perfect system for your needs.
Where you live: The location of your home affects the efficiency of solar panels. Are there a lot of trees surrounding your home? This may block the sun's access to your rooftop. Your home's geographic location is also important, especially if you live in an area that doesn't have an abundance of sunny days. A solar panel expert can help determine your home's insulation or exposure to the sun's rays. Programs and initiatives also vary by state. For more information, check out the Database of State Incentives for Renewables & Efficiency and Clean Energy Programs through the EPA, which includes state, local and tribal climate and energy programs.
Current roof condition: If your roof requires repairs or replacement, take care of it before you install solar panels. Otherwise, the panels will need to be dismantled and reinstalled when the roof work takes place. It also helps if you have a professional evaluate how much weight your roof can support. The shape and direction of the roof's slopes are also essential considerations.
Energy requirements: The amount of energy your home requires will determine how much power your panels need to generate. Solar panels are typically rated between 250 and 400 watts, though each individual solar panel can vary in its power generation. This variance is known as its power tolerance. The panel's efficiency rating will give you an idea of how easily the solar cell can convert solar energy to electricity.
Upfront installation costs: It can cost anywhere from $5,000 to $40,000 to install a home solar system, according to Energy Sage. Providers typically offer financing options to help spread out the cost of this investment. Tax incentives are available, and your city or state may provide local grants. Visit the National Renewable Energy Laboratory to read about Low- and Moderate-Income Solar Policy Basics.
Equipment and warranties: There are a few types of solar panel warranties, including performance, equipment and installation warranties. Performance warranties guarantee a certain percentage of production for the life of the panel, while equipment warranties guarantee against manufacturer's defects, premature damage or any other covered issues. The panel installer may also offer coverage for any problems caused during the installation. Monocrystalline panels are more efficient than polycrystalline panels, offering more energy per watt.
Permitting and net metering: Depending on local regulations, you may need a permit to install solar panels on your home. If you generate more energy than you use, you can also partake in net metering, which stores the energy in the grid. You can then receive energy credits that can go toward when your solar panels are underproducing, such as the winter season or when your system is offline.
Bottom Line: How Do I Choose a Solar Company?
Each solar panel company offers something unique, so choosing the right one is a combination of finding the right equipment, customer service experience and price for your home. Get quotes from multiple providers to find the best equipment and pricing in your area. It's smart to also read customer reviews and learn more about the company's purchasing and installation process.
Frequently Asked Questions About Solar Energy
For full energy independence, the average home needs around 30 solar panels. However, you can install as few or as many as you need and augment your system with home battery storage if your system generates more energy than necessary, according to Solar Reviews.
After installing a solar system, you can claim a portion of the expense on your federal income taxes, reducing the amount of taxes you owe for the year. This credit ranges from 20% to 30% of your costs and may vary depending on IRS and Department of Energy regulations. The U.S. Department of Energy provides additional information on
federal tax credits for solar photovoltaics.
Solar panels do not need to point in a particular direction, but they do generate more energy when directly facing the sun. Some homeowners install tracker devices that slowly turn the panels over the course of the day to ensure the panels are always facing the sun.
Most solar panels are designed to last between 25 and 30 years. This is also the typical length of warranties, so your panels should remain free of manufacturer or installation defects over their lifetime.
Yes, solar panels can increase a home's value. The increase will vary by location, but solar panels typically increase a home's value by 4.1%, according to CNBC. For the median home value in the U.S., this amounts to an additional $9,274.