Snapdragon 712 boasts a little bit more performance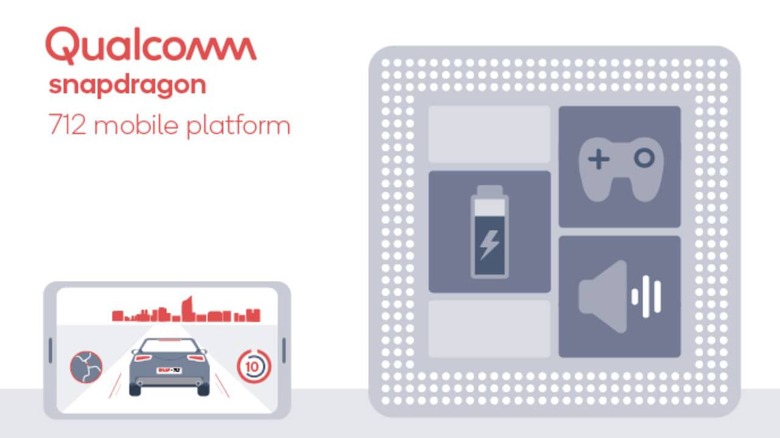 As of today, Qualcomm has five distinct "mobile platform" lines manufacturers can choose from for every smartphone tier. There's the entry-level Snapdragon 200, the mid-range 400, the "premium" 600, the high-end 800, and the newest kid on the block, the 700 series. Launched just last year, the Snapdragon 700, followed by the 710, was unexpected and odd and few OEMs have jumped onboard. Of course, that hasn't stopped Qualcomm from putting out this year's chip, the Snapdragon 712, with just a little performance boost and a Quick Charge version that barely anyone uses.
Qualcomm says that the Snapdragon 7 series is all about "bringing premium features to more devices", which is shorthand for expanding its offerings on all tiers, including those that don't exist yet. In theory, the 700, 710, and now 712 would give OEMs and users more power compared to the Snapdragon 6 line (which, by the way, is further subdivided into two tiers) but can't afford to make the expensive jump to the latest 845 or even 835 SoC. Benchmarks might disagree with that in practice, but let's take Qualcomm's word for it, for now.
Qualcomm promises a 10% increase in performance in the Snapdragon 712 compared to its predecessor. How it managed to accomplish that is its secret sauce because as far as specs are concerned, the 712 and 710 are identical. Both have the same Kryo 360 CPU cores, the same Adreno 616 GPU, the same Hexagon 685 DSP for AI, the same Spectra 250 ISP for cameras, and even the same X15 LTE modem. But, again, the Snapdragon 712 is better and more suited to today's multimedia and gaming needs, the chipmaker says.
The Snapdragon 712 also supports Qualcomm's latest proprietary fast charging technology, Quick Charge 4+. Despite its ability to, in theory, charge a phone from zero to 50% in just 15 minutes, very few phones actually support it. And while the chipset does support fast charging, it will also require the OEM to have a compatible power brick as well.
Qualcomm hasn't mentioned when the Snapdragon 712 will be available to manufacturers or when phones using it will land in the market. Given its previous strategy, the chip will most likely be compatible with sockets designed for the 700 and 710 anyway. It remains to be seen, however, if more OEMs will actually bite this year.