SmartThings V2 shipping as home monitoring service goes live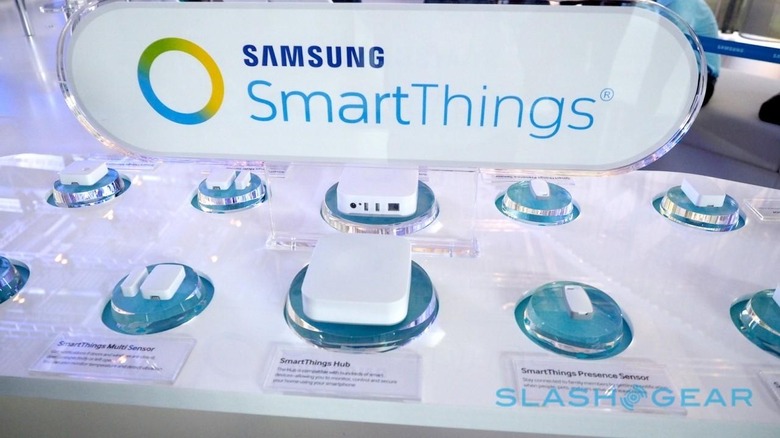 SmartThings' second-generation home automation hub is shipping in the US, with the new box adding a backup battery in case of power outages. First product from the company to launch since its acquisition by Samsung, the SmartThings Hub V2 can now run for up to ten hours even if its power connection has died, and also supports a select array of offline functionality so that your smart home still works even if the internet goes down.
Together, they should address two of the most common complaints from SmartThings owners, though they're not the only improvements.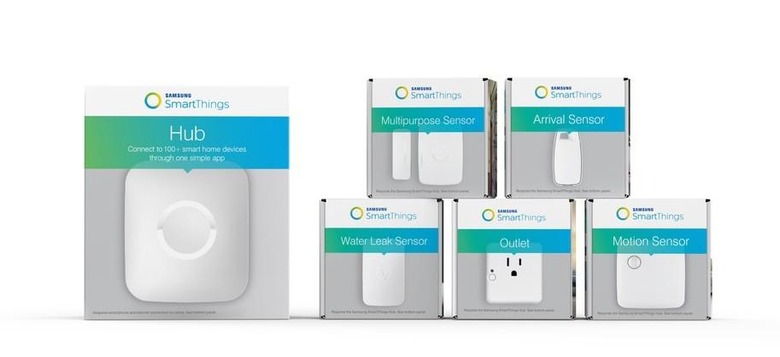 For instance, the SmartThings-branded sensors are now smaller and sleeker, which should make them easier to install in discrete locations.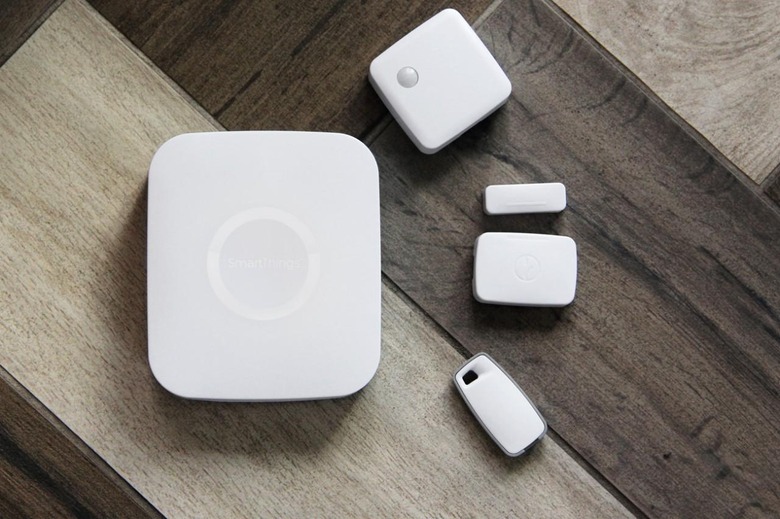 Meanwhile, there's a greater focus on home security this time around. SmartThings is adding video monitoring, initially in beta, with the ability to turn on a livestream of connected camera footage from your home or office, as well as have clips automatically recorded when motion or some other trigger occurs.
There's also the launch of a Smart Home Monitor service, which pulls together things like break-in alerts, smoke and fire warnings, leak and flood notifications, and more, and pings out not only pop-ups on your phone but video clips to explain them, too.
SmartThings will even store the video footage just before the alarm, so that you can rewind and see exactly what took place.
Finally there's a new app for iOS and Android, which promises a more streamlined experience. That includes grouping of devices into rooms, along with easily creating macros of common events.
The SmartThings V2 hub is shipping in the US now, priced at $99, while the redesigned devices range from $30 to $55 apiece. In the UK, the Hub will be £99 and the Starter Kit £199, with shipping kicking off on September 10. Europe will get SmartThings in 2016.
As for the Smart Home Monitor system, that will be free until the end of the year, though SmartThings says it will be launching premium features as time goes on.