SlashGear Week in Review - May 25th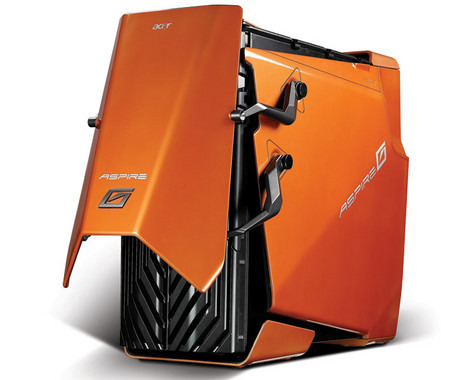 After a few weeks of budget, mobile laptops grabbing the headlines, its been the turn of monstrous gaming machines to storm the limelight.  Acer announced their first serious gamer's desktop, the Aspire Predator, which is intended to take the breed out of the boutique and into mainstream computer stores.  Alienware struck back with an updated Area-51 ALX; the industry's first overclocked 4GHz Core 2 Extreme aimed to put Acer back into their place.
Elsewhere in gaming, Nintendo finally announced a range of new DS colors, as has been rumored for some time now.  They'll be available in Europe at first; as was the Wii Fit, which launched in the US this week.  Make sure to check out our first-impressions of the innovative exercise accessory, together with our exclusive unboxing video.  We've also been looking at the latest Guitar Hero World Tour drums video, and as you might expect there's controversy raging in the comments about the music peripheral.  Personally, I'm more impressed by the Apple remote stuffed into an original NES controller.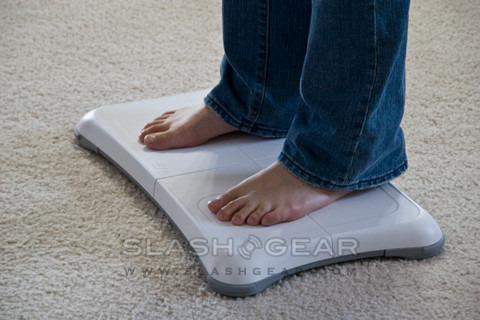 Lest Alienware and Acer thought they'd have the PC headlines to themselves, ultraportable devices struck back with some news of their own.  Samsung decided this week to confirm it would be creating a new UMPC range for launch in Q1 2009, while ASUS could be stepping on their toes with a touchscreen Eee tablet.  Neither idea is quite as unbelievable as OLPC's XO-2 concept, however; the One-Laptop-Per-Child team believe they can build a dual-touchscreen notebook with a $75 price-tag by 2010.  Perhaps they should be concentrating on hitting their original $100 target for the first-gen laptop, rather than playing around with eye-catching renders.
In entertainment, Samsung demonstrated its latest monster TV, an 82-inch behemoth that not only has the screen real-estate but the resolution to match.  Quad-HD – that's 2160p or 3,840 x 2,160 – with 50-percent more color saturation than rivals, analysts are sniffy as to whether there'll be any takers.  Set to be more successful, then, is the Netflix Player by Roku, which launched on Monday.  A compact media-streaming box, the $100 device gives access to 10,000 film and TV titles from the company's catalog, streaming them over your home broadband connection.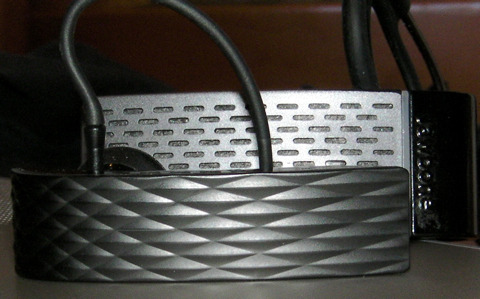 We also took a look at the Jawbone 2, Aliph's update to the incredibly popular noise-reducing Bluetooth headset.  Vincent, who is normally surgically-attached to his BlueAnt Z9, even went so far as to describe the Jawbone 2 as "the ultimate in Bluetooth headsets".  If you've even a passing interest in hands-free accessories, or have been tempted to pick up a cheap headset for use in the car, you owe it to your ears to check out our exclusive Jawbone 2 video walk-through and gallery.
The SlashGear team will be taking a break this holiday weekend to spend some offline time with family and friends.  We hope you're having a great weekend, and we'll be back to bringing you the latest and greatest in consumer tech on Tuesday!