SlashGear Review - Toshiba Qosmio F45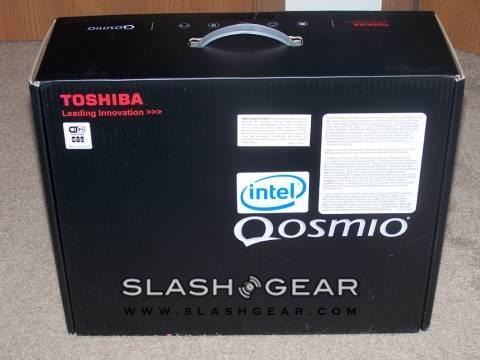 I've had the opportunity to use the Qosmio F45 for a little while now, and it's come time for me to let you guys know just how this machine performs. As with many of my reviews, I'm not going to focus on benchmarks as I am actual usability, because lets face it, that's what really matters.
The model I've been testing is the F45-AV412 which is powered by an Intel Core 2 Duo T7100, 2GB of RAM, a 250GB hard drive, an HD DVD player and Windows Vista Ultimate. Yes, this is one of the few notebooks on the market with an HD DVD player. Unfortunately, the glory of high-def is a bit wasted on this 15-inch screen, as it doesn't display in full HD.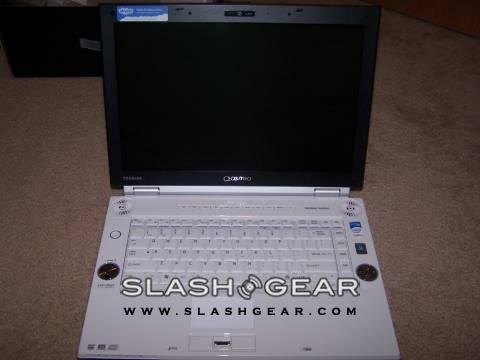 Looking at the laptop, you have to admit that the design is beautiful. Unfortunately, when carrying it around I've found it to be somewhat large and bulky, especially for a 15-inch laptop. That being said, the design nets you some cool features. My favorite is actually the volume jog wheel located to the left of the keyboard. You also have a set of media buttons above the keyboard and a navigation button to the right. The keys themselves are very responsive and are comfortable to use for extended periods.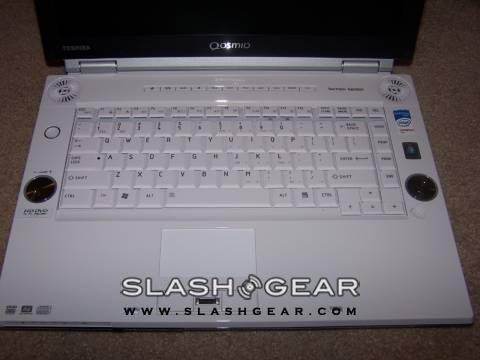 One design flaw that I will point out is that the optical drive is mounted on the front of the laptop. Many times I will use the notebook on my lap, which presents a few issues. First, in order to insert a disc, I will have to reposition the entire notebook just to do so. The second, and more frustrating is that it's quite easy to bump the eject button, which then opens up just enough to make me worry about breaking it. I'd really like to see this side-mounted on future models.
Looking at the Windows Experience Index, you can see that this machine has plenty of power inside it. The Intel GMA X3100 chipset hold back the graphics a bit, but this really isn't a gaming laptop, so this won't hold anyone back.. Of course with great power comes great responsibility, that and poor battery life. My machine generally lasted about 2 hours, which is hardly acceptable.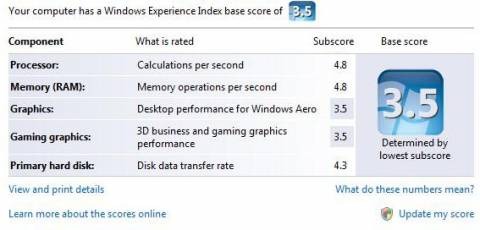 This particular laptop is gear toward multimedia enthusiasts. They won't be let down when they pop in an HD DVD, as this is where the F45 really shines. The screen itself is beautiful, one of the best I've seen really. The experience is topped off by the two Harmon Kardon speakers near the keyboard and the subwoofer located on the bottom of the laptop which deliver superb sound that you don't find on many laptops today.
Overall, it's a great HD DVD player, but you really need a larger screen to truly appreciate the high definition video, it would have been nice if they included an HDMI port so you could watch your movies on the big screen at home. It is a powerful laptop, but it just feels big and clunky when I carry it around. The battery life isn't anything to write home about either. Overall, it's a good looking laptop with some power, but there's plenty of room for improvement. I give the Toshiba Qosmio F45-AV412 3.5 out of 5 gears.
[rating: 3.5]