SlashGear Live-Blogging Apple's Special Event - September 5th at 10am!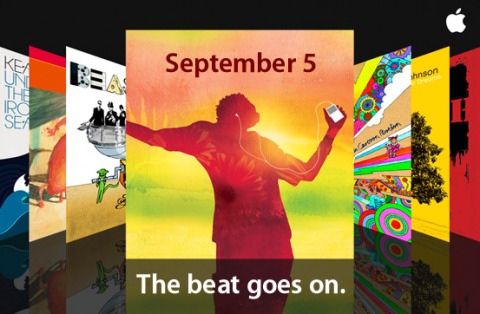 I bet you thought that with all the IFA 2007 excitement we'd forgotten about Apple's September 5th Special Event. Well, of course we haven't! In fact, our very own Vincent Nguyen is currently oiling up his fingers and getting ready to live blog the whole thing. The page you'll be wanting to bookmark is http://live.slashgear.com/ – from 10am we'll be bringing you everything that's new, shiny and gasp-prompting from the world of Apple, direct from Moscone West in San Francisco.
The rumours are coming thick and fast as to what Steve and Co may have to surprise us with. The iPod nano replacement that got Apple's legal team so hot under the collar is a firm prediction favourite, as is a widescreen full-sized iPod Touch using the iPhone's interface (minus the cellphone part) and the underlying OS X. And what of the diminuative shuffle? Well, some are suggesting that it might be an early bath and retirement for the petite PMP, while others see a future in charity fundraising.
So write it in your diary, save it in your Favorites, tattoo it on your chin! Whether we get new iPhone-inspired iPods, Beatles releases on iTunes or just a plain old rehash to the lines, you'll hear about it first on SlashGear. We'll see you tomorrow at 10!