SlashGear Exclusive: Hands-on with Samsung's SGH-i450 Music Phone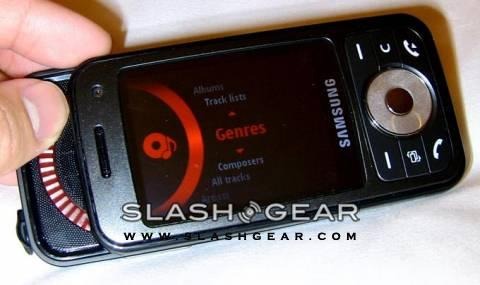 We may receive a commission on purchases made from links.
It wasn't all about luxury names and big-screen smartphonesat Samsung's exclusive press event; they also took the time to introduce some more mainstream models.  First up is the SGH-i450, a dual-sliding music phone which still manages to pack a 2-megapixel camera, HSDPA for high-speed internet access and – more importantly, Samsung thinks – downloading fresh new tracks, and a deeply clever "Half Touch" scroll wheel.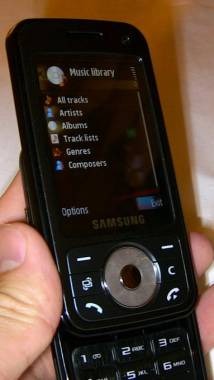 Running Symbian 9.2/S60, the i450 comes fully loaded with Bluetooth 2.0 and A2DP stereo support, high-speed USB 2.0 for track transfer, 35MB of internal memory and a microSD slot capable of taking up to 4GB cards.  There's also an FM radio and a front-mounted VGA camera for video calls.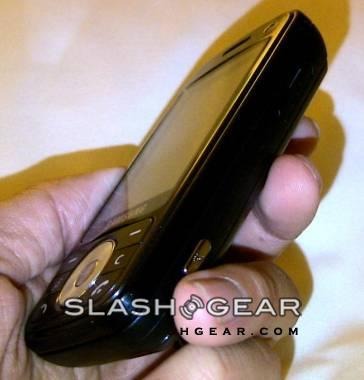 Sliding the phone open normally reveals the standard 12-key numeric pad; pushing it up the other way, however, brings the "Half Touch" scroll into play – this uses a physical wheel and synchronized icons on the 2.4-inch QVGA screen to skip quickly through playlists.  It's intuitive and works fantastically, and is arguably better than a touchscreen in a handset so focused on music.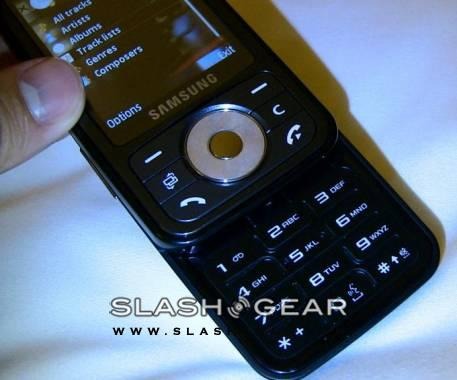 The SGH-i450 measures 101 x 52 x 17.8mm.  We have plenty more photos of the handset in the SlashGear gallery.