SlashGear Evening Wrap-Up: October 18, 2012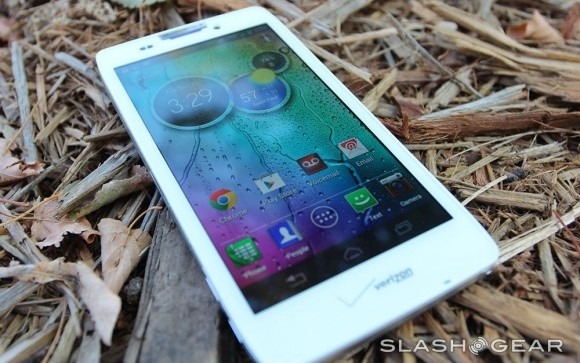 Welcome to Thursday evening, everyone. This afternoon we had a bunch of quarterly reports hit, and some were better than others. Google posted its quarterly report a little prematurely, a blunder that had a hand in driving down the price of the company's stock. Later on in the day, we heard from Microsoft, which managed to do pretty good in its first quarter. Sadly, AMD posted its results for quarter 3 just a little while ago, and things aren't looking too good for the company – in fact, it says that it will have to layoff around 15% of its workforce in an attempt to save some money.
Moving away from that rather depressing news, we heard some more whispers about the different iPad Mini variants today, and Google announced a brand new Samsung-made Chromebook (that's super cheap, too!). The controversial Copyright Alert System is said to be going live in the next few weeks, and today AT&T released a statement in which it objects to SoftBank's planned buyout of Sprint. Megaupload founder Kim Dotcom has started a new file sharing site, and we learned that Apple may just be looking to buy the talent behind the soon-to-be-shutdown Color app, rather than the whole thing.
comScore says that the Amazon Kindle Fire has the highest readership rates for digital content, and today was the day the Motorola RAZR HD and RAZR MAXX HD launched at Verizon. Twitter is ruffling some feathers with the way it censors content, and TweetBot landed on the Mac App Store with a pretty high price tag. Chevrolet announced today that it will be unveiling the 2014 Corvette on January 13, while Nokia CEO Stephen Elop said that his company is ready to compete if Microsoft launches a Surface-branded smartphone. Researchers are considering launching a probe to a recently-discovered exoplanet, and Caldexa said that it has plans to begin using 64-bit ARM chips in 2014.
New rumors are pegging AMD with an itch to drop prices on APU Llano chips, and beloved digital distribution site GOG added support for Mac today with the addition of 50 games. Battlefield 3: Aftermath will be available for PS3 Premium subscribers on November 27, so get ready to battle on a handful of new maps that have been decimated by an earthquake. Finally tonight, we have a number of original articles for you to take a look at, as Chris Burns compares the RAZR MAXX HD and RAZR HD side-by-side in a new hands-on article. Chris also gave us his review of the MAINGEAR Potenza, and we ask if picking up the new $249 Chromebook is a good idea for students. One last thing to note before we go – we've released version 2.0 of our iOS app, making it compatible with the iPhone 5's larger screen. You can get it right this minute from the iTunes Store by clicking this [download link]! Enjoy the rest of your night folks!