SlashGear 101: Liquidmetal and Metallic Glass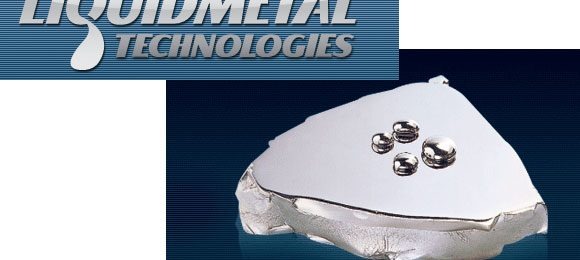 This week there's quite a bit of talk surrounding Apple's newest iPhone model, likely to be called the iPhone 5, and its relation to a technology called Liquidmetal. Apple originally gained the rights to use Liquidmetal technology back in 2010, and it's basically what consists of a mixture of nickel, zirconium, titanium, and a few other metals in an alloy which makes for a damage-resistant material like no other. The term Metallic Glass has, like Liquidmetal, been associated with the next-generation iPhone as well – this term is essentially a broader term which includes mixtures that cool from a liquid to a solid without crystalizing in a "nearly random" arrangement – Liquidmetal is just one kind of Metallic Glass.
What you'll get if Apple does decide to expand its usage of Liquidmetal is a metal material that is extremely difficult to break and will cost Apple more to produce than the glass it uses now for the front and back of the iPhone. The iPhone 5 will not have Metallic Glass on its front because Metallic Glass is not transparent. Instead, if Apple does decide to expand their usage of Liquidmetal materials, they'll use it around the edge of the iPhone 5 or will use it for part of the back casing.
Apple does already use Liquidmetal technology in the iPhone 4 and 4S – or should I say on it, since you'll find a piece of Liquidmetal-made material in the box, not within the phone itself. It's the SIM-slot opener you've probably used once or twice since you purchased your iPhone. It wont be breaking on you any time soon, I assure you.
Have a peek at our timeline below to see the many times we've spoken about Liquidmetal in the past, and see if you can put together the pieces of this Apple puzzle!