Skeet Shooting enthusiasts just got a new seat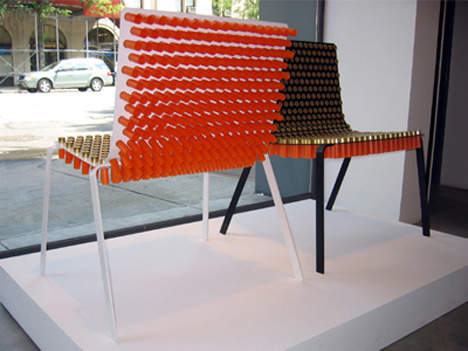 Its called the "Fully Loaded" chair since its made from 450 .12 gauge shotgun shells. They used to be just a design, but somehow the designer got a hold of enough empty shells to make 30 of them, so they are for sale.
After that you could probably find a way to make your own. But that means this guy either manually went through 13,500 shells, or maybe he just bought that many reloadable cartridges, who knows.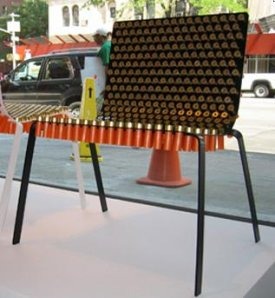 Apparently the brass ends, which are what you come in contact with, aren't 100% secured, so they move, and offer up a massaging effect. No word on price, or if there are even any left, but I wouldn't guess they would be cheap as even 450 empty shells cost a small fortune.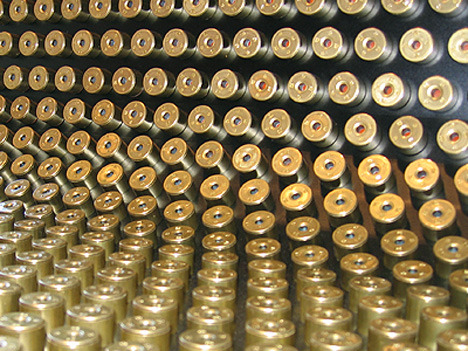 Fully Loaded chair made of shotgun shells [via BoingBoing]