Shanling MC-30 iPod dock is Audiophile-irific!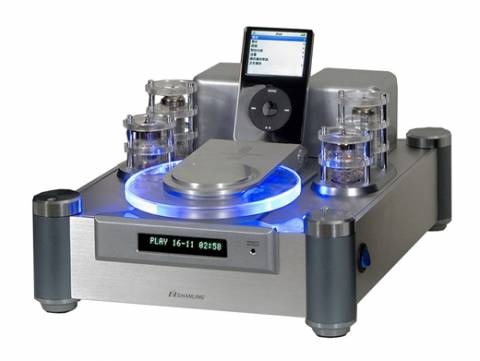 The Shanling MC-30 iPod dock makes use of the age old technology of tube amps in order to offer up some high quality sound. This device includes a high fidelity CD player, an AM/FM radio, and the obvious iPod Dock.
The box is made of brushed aluminum and the tops of the two front legs are actually functional as the input selector and volume knobs. There is of course, always a party pooper, and at this party it is price, a grand a piece for the device.
Shanling MC-30 iPod Dock Has CD Player, Radio, Tube Amps [via Gizmodo]