Second Qualcomm mirasol plant in works amid $2bn display investment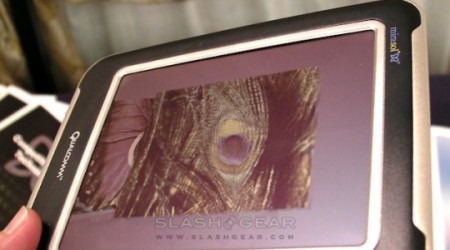 Qualcomm have invested in a second mirasol plant, also intended to product the company's 5.7-inch color epaper displays, with volume production tipped to kick off in 2012.  According to DigiTimes sources, the 4.5G plant will cost Qualcomm $2bn; they also say that "a major client has already started the design-in process" presumably for Q1 2011 release.
The new plant follows Qualcomm's initial joint-venture with Foxlink, which began producing mirasol displays in April 2010.  The company hopes to further license the technology – which promises the frugality of e-ink displays but with color and video-capable refresh rates – and told us recently that it has a "reasonable" number of customers planning mirasol devices.
[vms 4bd07f9bb215d59ef556]