Seagate reveals wireless, ultra-thin, and personal cloud drives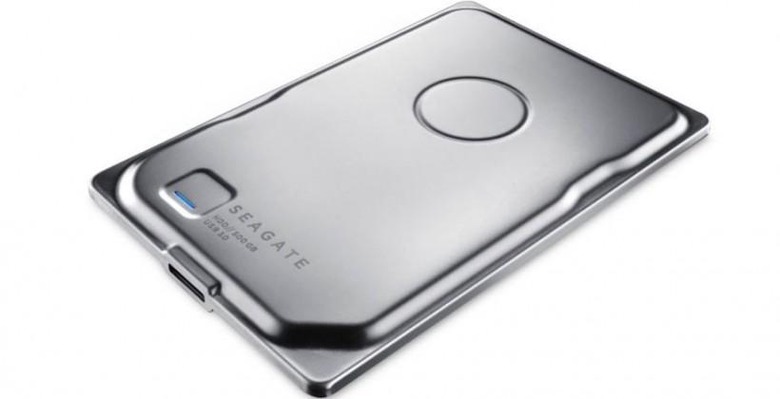 Data storage firm Seagate has just announced three new personal storage products that will be on display this week at CES in Las Vegas. All three are hard disk drives, but offering unique features and with different purposes in mind. First up is the Seagate Seven, an ultra-thin hard drive for easy portability; then there's the Seagate Wireless, another portable device, but meant for wireless connections with smartphones and tablets; and finally the Seagate Personal Cloud, a device that can automatically back up your computers and make content accessible by multiple devices throughout the home.

Easily the coolest looking new item from Seagate, and probably the coolest portable hard drive anywhere, the Seven is billed as the world's thinnest 500GB of portable storage. Measuring only 7mm thick, and featuring a steel casing that takes on the appearance of a bare, exposed hard drive. It is clearly aimed at those who desire the thinnest devices possible, as well attracted to design and engineering. The Seven will sell for $100, and be available at Seagate's website and other retailers at the end of January.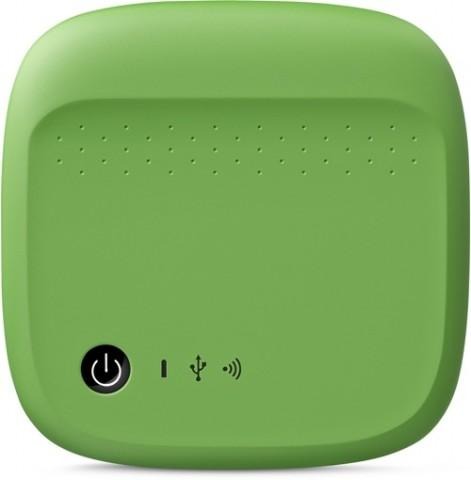 The Seagate Wireless is also a 500GB hard drive, but with its compact shape and plastic casing in five different colors (lime green, cool blue, slate gray, fire-engine red, and white), this portable storage is meant to be quickly grabbed and taken with you when needing more space for your smartphone or tablet. The Wireless can be used to transfer content like photos and videos from mobile devices, or to stream such media already stored through Seagate's mobile app. Offering 9 hours of battery life, the drive also features built-in Wi-Fi, so no network connection is needed. Priced at $130, the Seagate Wireless will also be available at the end of this month.

Lastly is the Seagate Personal Cloud, a home-based server-like storage option in 3TB, 4TB, and 5TB capacities, starting at $170. A 2-bay model will also be available with 4TB, 6TB, and 8TB options. The Personal Cloud can be set-up to backup every computer in the home, and copy those backups offsite to services like Dropbox, Google Drive, and Amazon S3. In addition, content like full HD video can be streamed to other devices, and through the Seagate Media app users can access content while away from home. Like Seagate's other new drives, the Personal Cloud will be on sale in late January.
SOURCE Seagate