Satechi Audio Move SD portable speaker released, microSDHC card slot in tow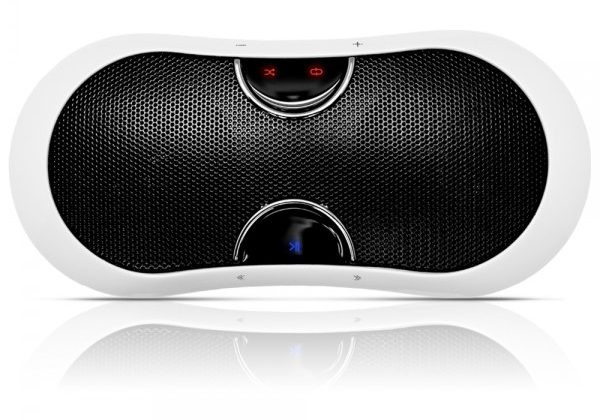 We're looking at you, Satechi, and your seemingly awesome feature of being able to roll with content straight off of a microSDHC/microSD card right out of the box, not to mention your strange sub sandwich overall aesthetic. This device, the Satechi Audio Move SD portable speaker, has been both announced and made available by Satechi this week, it lighting up our eyeballs with its lovely features. For just $29.99, you too can be blasting beats out from your desk effortlessly.
This little beast is just 5 inches long, 2.5 inches wide, and a little over an inch tall, this meaning that it's certainly a candidate for pocketability. You can work through the microSDHC/microSD card slot for content, or you can plug in your device with the standard 3.5mm headphone jack. With its built-in rechargeable battery you'll be getting 17 hours of playtime on the card or 24 hours via line-in, no troubles!
You'll be recharging via the miniUSB jack through your computer or the converter to your wall socket, and the battery inside is a standard lithium polymer. Controls include play/pause, next/previous track, volume up/down, and repeat/shuffle. So we're talking simple, simple, simple here folks, with a price to back it up! Let's check it out!