Sanyo Xacti HD800 720p camcorder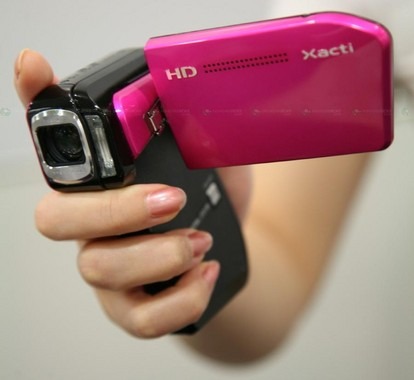 Sanyo have taken the wraps off of a new Xacti camcorder, the HD800, and according to Akihabara News the spec sheet might not tell the whole story.  They're most impressed by "the HUGE step forward in video quality" compared to the HD700, together with the improved noise reduction.  Still recording in up to 720p high-definition, the HD800 can also grab 8-megapixel stills.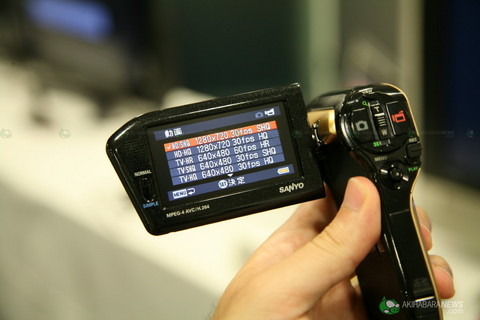 The HD800 uses the AVC/H.264 video codec and has a new, redesigned interface for speeding up media transfers from the camera to your computer.  There's also a 'Face Chaser' function, used both for the camcorder and the still camera, which tracks subjects to keep them in focus.
Cleverly, while like on many camcorders you can take photos during video recording, the HD800 has a 'Photo View' button that previews the still you've just taken without interrupting the video.  Storage is courtesy of SD/SDHC card, there's a 5x optical zoom and the same 2.7-inch LCD.
Expect it to drop in Japan on August 22nd, priced at 50,000 Yen ($464).