Sanyo's New PLV-Z5 Home Entertainment Projector Is High On Contrast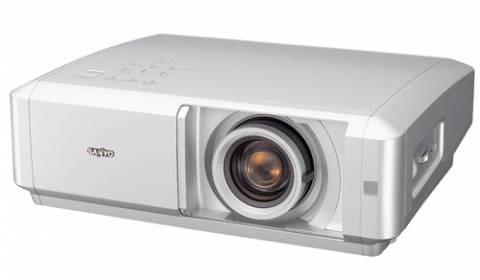 Sanyo's latest home projector, the PLV-Z5, features an unprecedented 10,000:1 contrast ratio and a unique twin-iris system. This high performance projector delivers brilliant rich colors and true-to-life images with outstanding gradation in a variety of viewing environments and even well-lit environments.
The PLV-Z5 works well in rooms of all sizes, being able to project a 100-inch screen at only 9.8 feet away (up to 20 feet). And its easy to setup because of its advanced lens shift capability that allows it to be played from just about any location. Priced around $1,695.