SanDisk Ultra Dual flash drive targets Android phones, tablets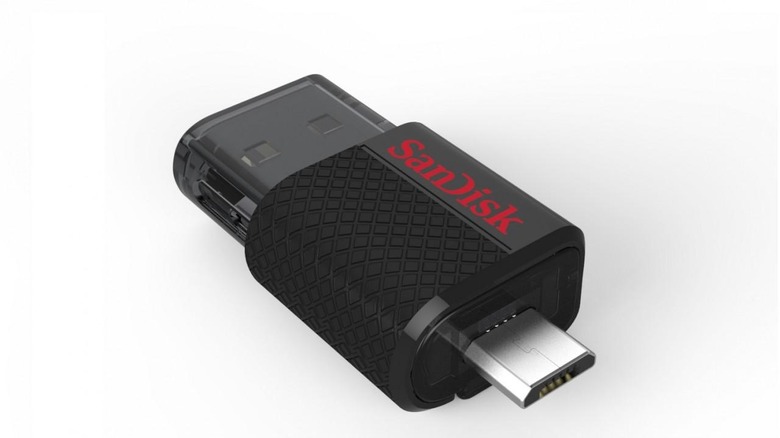 In mid-November, SanDisk introduced its iXpand flash drive for the newest iPads and iPhones, and not to leave Android users in the dust, the company has now taken the wraps off its microUSB-toting Ultra Dual USB Drive 3.0 for Android smartphones and tablets. As its name suggests, the flash drive can connect to two types of devices: Android units with microUSB ports and any device with a regular USB port, something made possible by the inclusion of two different USB connectors on the drive.
This makes it easy to manually swap files between your laptop and Android smartphone, as an example, rather than using Bluetooth or going through a cloud service as a middle man. The inclusion of USB 3.0 also means the transfers will be quicker than previous Android-centric offerings.
The Ultra Dual flash drive is being offered in 16GB, 32GB, and 64GB capacities, with the prices ranging from $22.99 USD to $64.99 USD. The products are available now according to SanDisk, but its website doesn't yet have pricing details up, so it might take a short wait before everything is up.
To make the file management easier, SanDisk also has its Memory Zone app, which can be grabbed now from the Google Play Store and used to manage files on a smartphone or tablet. Once installed, the app will automatically launch when the Ultra Dual drive is plugged in.
SOURCE: SanDisk