SanDisk Event - We are LIVE!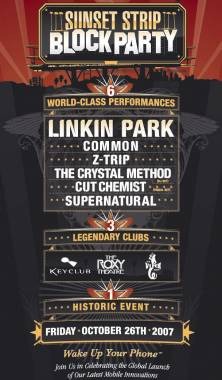 Well you know that SanDisk event that I mentioned yesterday? Yeah, we wound up there, it's all kind of hazy how, but somehow Vincent wound up in LA surrounded by extremely attractive members of the opposite sex and ice sculptures.
He has been generous enough to bless us with pics, and soon to come, videos. For now we have these pictures, more will be added as they come.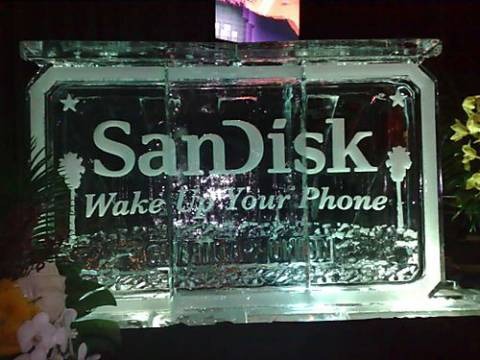 So stay tuned, and we will update with more pictures and videos. On top of that, since we are a gadget site, not a party site, we might try and sneak some information in there somewhere.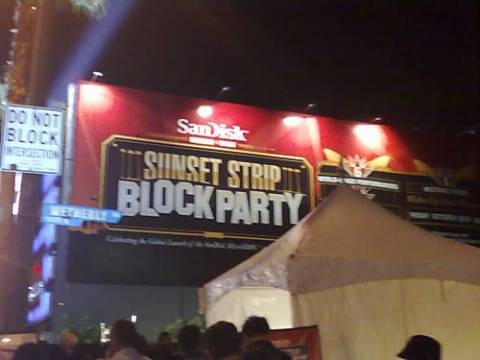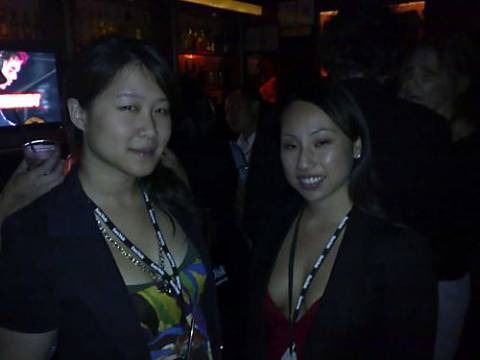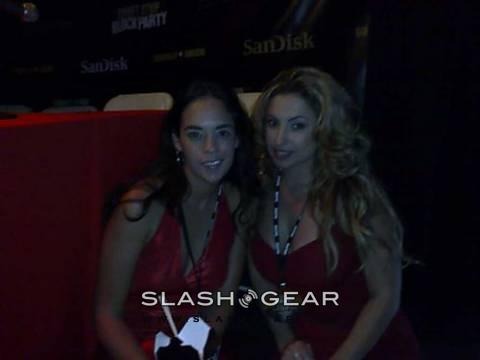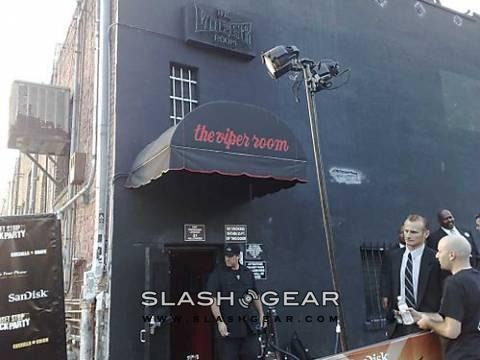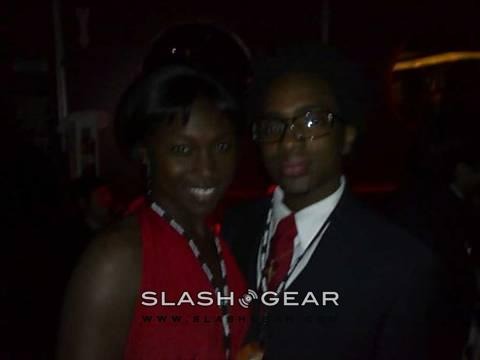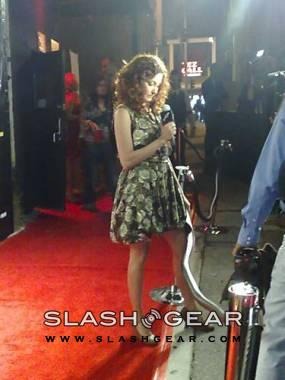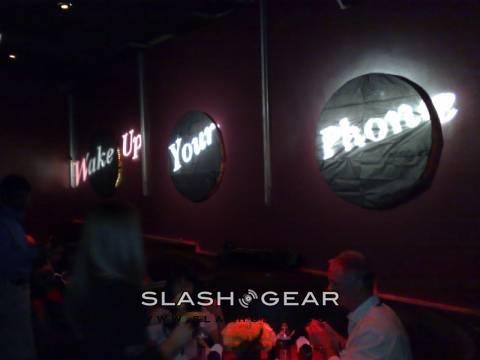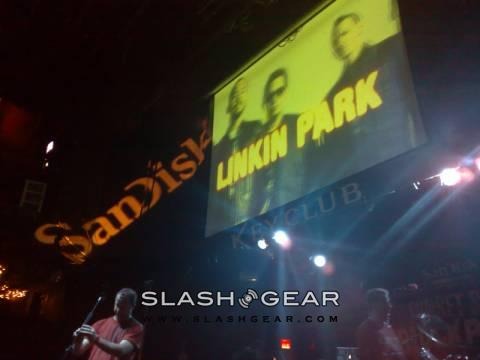 Just prior to the Linkin Park Performance:
UPDATE by Vincent @ 2am:
Linkin Park – No More Sorrow at SanDisk Sunset Strip Block Party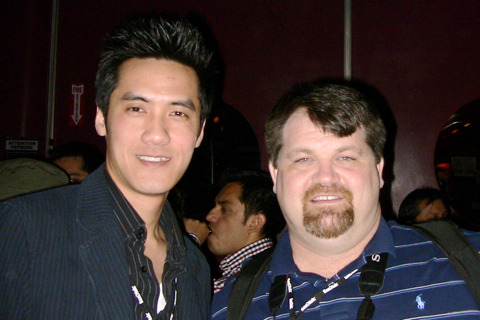 (that's me on the left and Chris from MobilitySite.com on the right)