Samung's iPhone-mocking ad named most viral tech ad of 2012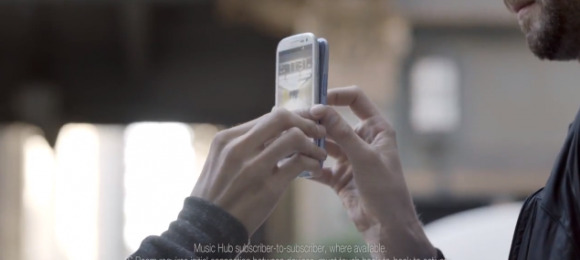 As December begins, the year starts coming to a close, and with that comes the "best of 2012" awards for pretty much everything. Video tracking service Visible Measures has rounded up the most popular tech ads of 2012, and surprisingly, Apple isn't in the top five. Even more surprising, is that Samsung owns three out of the top five spots on the list — the number one ad being Samsung's iPhone-mocking commercial that touts "the next best thing is already here."
Samsung's top ad received 71.8 million views this year, which is nearly four times the views of Apple's top ad, which took the #6 spot. However, Apple's ad isn't even really an ad, but rather just one of Apple's introduction videos, which is the seven-minute-long video introducing the iPhone 5 in this case. That video garnered almost 18.4 million views.
Samsung has been one of the big success stories over the last year, mostly thanks to its flagship Galaxy S III smartphone, but the marketing team that works behind the scenes for the Korean manufacturer can also be to blame for the company's success, due to the several clever commercials that they've released throughout the year.
Other notable tech ads that claimed top spots on the list include "The Beauty Inside" commercial from Toshiba and Intel, which got over 54.4 million views, and "LeBron's Day", which features NBA superstar LeBron James. That ad ended up fetching just over 42.1 million views. Other companies who made the top ten include Google, LG, and Microsoft.