Samsung Z240 Vittorio & Lucchino, yet another fashion phone from Samsung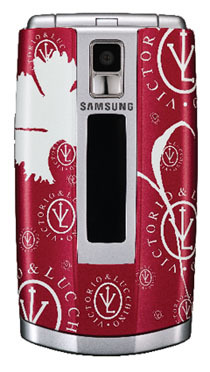 Sure, this phone looks pretty good, and I am sure for those in the know, the Vittorio and Lucchino name probably means something to you. But is this rather generic clamshell worth flying all the way to Spain for?
Probably not, but like I said, it does look good, better than what I imagine it standard, run of the mill sibling looks like. If you want one though, and you live in, around, or otherwise near Spain, you can start buying them on December the first.
Orange Spain is selling them, with contract, for 59 Euro. That's not too much for a phone provided it has everything you need.
Samsung Z240 Vittorio & Lucchino Beauty [via unwiredview]