Samsung X360 ultraportable: Hands On at IFA 2008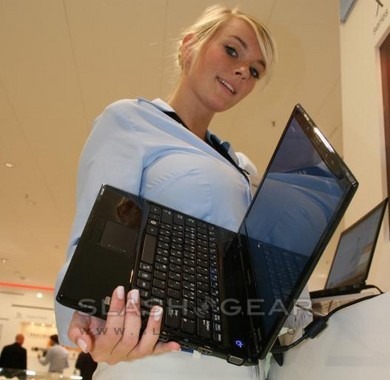 Samsung have set themselves a big task with the X360, taking on the MacBook Air, Lenovo's X-series and numerous other models in the competitive ultraportable segment.  It tips the scales lighter than the Air (by a scant 3oz) thanks in no small part to its plastic rather than metal casing, but in our brief hands-on at IFA 2008 we found it to be sturdy enough.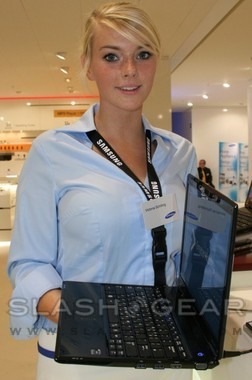 While the LED-backlit 1280 x 800 13.3-inch display is gloss-finished, those preferring matte screens won't find it as glossy as many notebooks we've seen.  It's also bright and evenly-backlit, with decent color reproduction.  Samsung have given the X360's keyboard a "Silver Nano Technology" coating, which apparently cuts down on bacteria; it also makes the keys look like they're made from cheaper plastic. 
We couldn't shut down and restart the X360 to test out Samsung's claims of a 25 to 50-percent faster start up (with the 128GB SSD model), but our brief play once again convinced us that Centrino 2 is a nice step up from the old platform.  We're looking forward to getting an X360 in to test properly.