Samsung ships 4m Galaxy S 4 in 4 days: Breaks internal record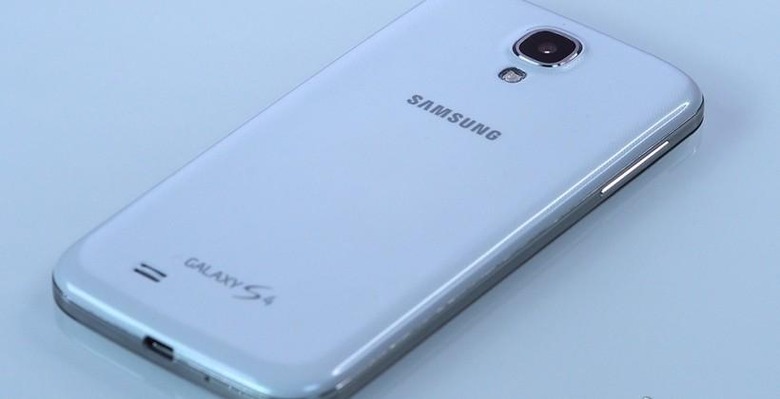 Samsung reportedly shipped four million Galaxy S 4 handsets in the space of five days, an unnamed company exec has claimed, breaking its flagship record in the process. "As of the end of April, we supplied four million Galaxy S 4 handsets to telecommunication operators around the world," the executive told Korean news site The Chosunilbo, versus 21 days to break the 3m mark with the Galaxy S III.
That's not to say the Galaxy S III had been a slow seller. It too had broken new records for Samsung, besting the Galaxy S II's 55-days-to-3m achievement, itself setting a new milestone over the original Galaxy S. That first handset, back in the days when Samsung was first becoming properly competitive with Apple's iPhone, took 85 days to ship 3m units.
According to the Samsung executive, the appeal of the Galaxy S 4 isn't slowing, either. "As of Friday, we have sold more than 6 million units," they continued, "and we predict that we could break the 10-million mark by as early as the end of this month."
It's worth noting that Samsung's count is not of sales to end-users – those going into their local carrier store and signing a new agreement for the Galaxy S 4 – but of sales to retailers and operators.
That approach to counting has seen the company come in for criticism in the past, with market analysts arguing that Samsung's figures aren't directly comparable to, say, Apple's sales numbers. In contrast, Apple sold 5m iPhone 5 handsets in its opening weekend, keeping its pole position for initial demand ahead of Samsung, at least for the moment.
Nonetheless, it's a sign that Samsung is undoubtedly the force to be reckoned with in Android. There's more on the Galaxy S 4 in our full review.
VIA: Unwired View