Samsung Series 5 Hybrid due at IFA 2012 confirms teaser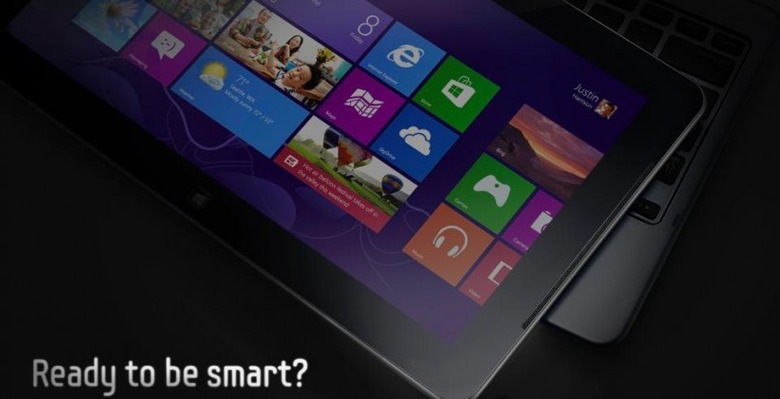 Samsung's Series 5 Hybrid tablet/notebook will make its official debut at IFA 2012, the company has confirmed, a converting Windows 8 portable with touchscreen control. Samsung took to Facebook to further tease the tablet, asking whether tableteers were "ready to be smart?" with the promise of a Berlin unveil this week. However, this isn't the first time we've seen the Hybrid.
In fact, Samsung brought the concept to Computex back in June, where it had a detachable 11.6-inch slate screen section and a magnetically-attached keyboard dock. Samsung was coy with specifications at the time – we spotted HDMI, and front and back cameras (2- and 8-megapixels respectively) and an active digitizer stylus were confirmed – so we're expecting to see full hardware details revealed this coming week.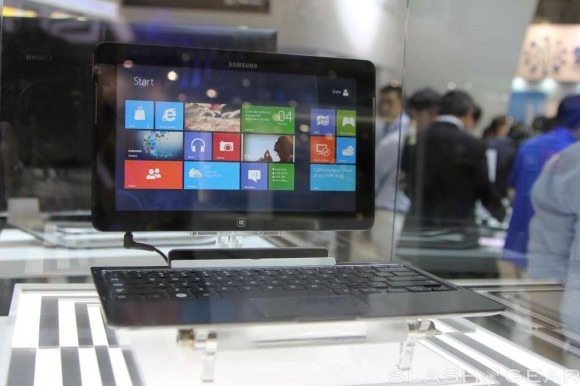 Samsung has already used its digital stylus technology to good effect on the Galaxy Note and Note 10.1, though those devices run Android rather than Windows 8. The pen is a potentially strong differentiator between Windows 8 machines and Apple's iPad, supporting higher-accuracy in sketching, handwriting and more.
It's not the only teaser we've seen from Samsung in the past few days. The company had another Windows 8 focused tidbit over the weekend, with what could well be another angle of the Series 5 Hybrid or, indeed, its Core i5-powered Series 7 cousin.
[via The Verge]