Samsung Series 5 15-inch ultrabook hands on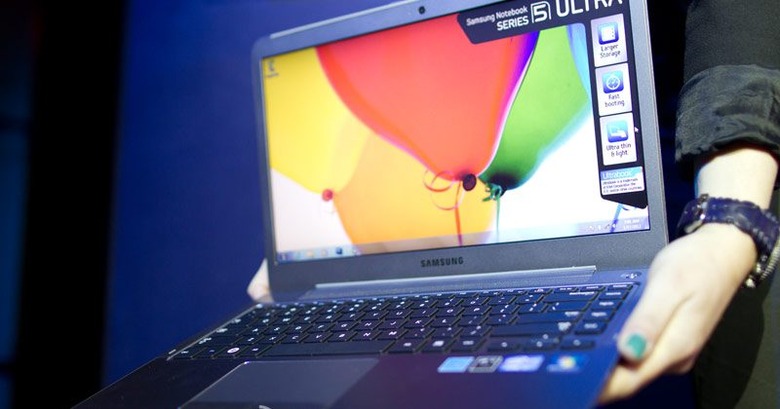 The stunning new Series 9 had a more affordable partner when it was announced today: the new Series 5 laptops in 14 and 15-inch flavors. Both use the styling of the current Series 5, adding a DVD drive, as we've seen with Acer's competing models. The models were announced earlier this month, but this is the first time they've been shown publicly. We got a few minutes to check out the laptops after the press conference, and gather our impressions for you.
The Series 5 continues the tradition established with its original model: a slim, slick laptop that's not quite as flashy as its more expensive cousin. The 15inch version is the newbie here, and it looks just as good as the other models – now you've got a single line of ultrabooks that spans 13-15 inches, covering most people's tastes. The screen (a Samsung LED specialty) stands out as its best features.
Inside you get a choice of either SSD or as much as 1 TB of traditional storage, with up to 8GB of RAM. Core i5 is the processor on the display model. These should be out in the next few months, in the $1300-1400 dollar range. Check them out if you want some utility with your beauty.