Samsung rumored to recall faulty Galaxy Note 7 units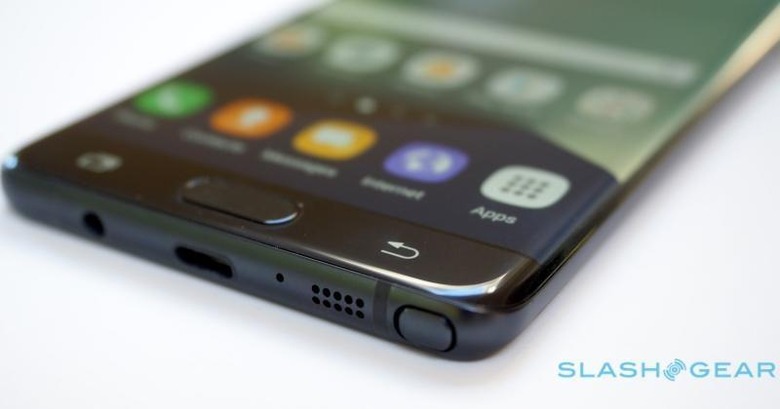 Samsung may have counted its eggs far too early and now things are turning for the worse. That is, if the rather dire situation painted by Korean media is close to reality. Responding to claims of exploding batteries of the Galaxy Note 7, Samsung was reported to have halted shipments in order to investigate quality issues. But that's not the end of it. Korean news outlets are saying that Samsung may in fact issue a recall of devices already in the market, which will, of course, hurt not only perception of its latest flagship but also cost it no small amount of money.
Samsung almost had a great 2016. It was off to a good start when it launched the Galaxy S7 very early, which gave it some reprieve after successive quarters of declining revenues, especially in its mobile business. Its strategic timing and the overall quality of the device, which added back features like micro SD card expansion and waterproofing, helped pull Samsung out of its slump.
The Galaxy Note 7 was intended to be an even stronger follow-up, with the return of those same features, a dual curved edge screen, and an iris scanner. Indeed, Samsung boasted of how pre-orders and sales, in Korea where the smartphone launched early, surpassed their estimates to the point that they had to slow down shipments. Sadly, things went downhill from there.
In Korea especially, and in some other countries, user reports have started coming in about Galaxy Note 7's suddenly exploding. While it would be far too easy to blame the incidents on sub par unofficial accessories, especially considering USB-C is involved, it still deals a critical blow to the Galaxy Note 7's reputation.
A recall, which would of course have to be made public, could be fatal to the smartphone and to the company. Nearly half a million units have already been shipped according to some records, though bulk of that seems to be concentrated in South Korea. In addition to the expense that Samsung will be facing should that come to pass, it will also have to face the fallout from the lapse in quality control, not to mention potential lawsuits ensuing from the accidents.
VIA: Korea Herald, Korea Times