Samsung Pushes iPhone 5 Ban While Antitrust Specter Looms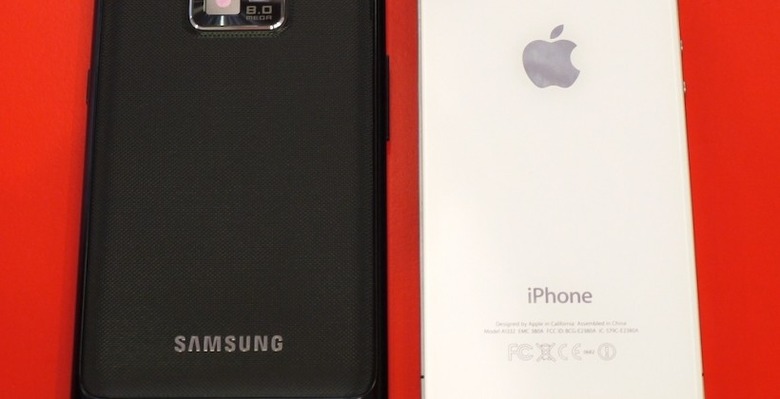 Courts at The Hague will rule on the Samsung versus Apple injunction request on October 14, deciding whether or not the Korean company can push ahead with its pre-emptive attempt to have the iPhone 5 banned from sale in Europe. Earlier today, Apple's legal team argued that Samsung had sought to mislead the 3G development process by withholding the fact that it was promoting the inclusion of certain technologies it had already patented. The Korean firm then attempted to ambush Apple, the lawyers suggested, in an attempt to distract from its own patent infringements, and demanding sky-high royalties.
Meanwhile, Webwereld's Andreas Udo de Haes reports, both Samsung and Apple have agreed not to seek any ex parte injunctions ahead of the October 14 hearing. Apple is pushing for the judge to reject injunction demands, based on the fact that there is no urgency to the case; it claims it has only ever used Intel's 3G chips – or, more accurately, Infineon's chips, after the company was bought by Intel - rather than Qualcomm's. A deal with Apple was explicitly outside the licensing agreement Qualcomm and Samsung agreed, it's believed.
Samsung, however, alleges that Infineon never arranged for 3G licensing, and so up until the Intel acquisition earlier this year Apple was not covered. The company's legal team told the court that Apple "never bothered to ask about licenses" prior to selling the original iPhone 3G, the Associated Press reports. As for Apple's suggestions that it misled matters during the 3G standardization process, Samsung says those standards were finalized well ahead of Apple's entry into the smartphone market.
Most ominous for Samsung, perhaps, Apple reckons the Korean company's actions have reached antitrust levels, and there's the possibility that the company could file an official complaint as such with the European Commission. In the meantime, Samsung is pushing ahead trying to have the iPhone 5 banned in Europe and Korea, as well as existing 3G-enabled Apple devices including the iPhone 4 and iPad 2 WiFi + 3G.