Samsung posts Q1 2015 results, finally looking hopeful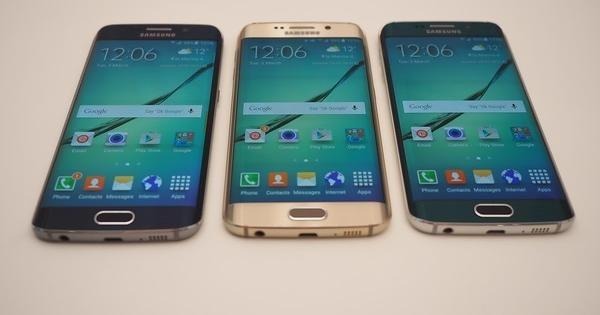 It's that time of year again when companies are handing out their report cards for the first quarter of the year. Considering how Samsung has been having a bit of trouble in that subject, it is interesting to see how well it fared this time around. Although it's not out of the woods yet, the good news for Sammy's fans is that the company's earnings are finally showing some positive numbers and the future looks a little less bleak. But it's not all because of the Galaxy S6.
Samsung posted a total revenue for the first quarter of 2015 amounting to 47.12 trillion KRW ($44.1 billion). As impressive as that figure might look, Samsung says it's actually an 11 percent decrease from the same quarter last year. Operating profits are more encouraging, however, with total of 5.90 trillion KRW ($5.52 billion), which is an increase of 690 billion KRW ($646 million) from Q1 2014. It did beat Samsung's own estimates of 47.0 trillion and 5.90 trillion KRW for consolidated revenues and operating profits, respectively.
Bulk of the profits came from Samsung's IT and Mobile business, naturally, though it hasn't yet seen the full effects of the Galaxy S6 and Galaxy S6 edge just yet. Samsung attributes it more to the sales of low and mid tier devices. That said, its tablets and feature phones aren't doing that well. Samsung's other businesses are all looking up, even the usually problematic Display Panel business. Increase in demand for premium LCD for TVs and OLED for smartphones have helped keep the business afloat. Samsung's semiconductor business is perhaps the most optimistic on all fronts. Demand for 20 nm chips, DDR4 RAM, and its new 14 nm fab is driving up the revenues.
This trend is causing Samsung to be cautiously optimistic for the second quarter. It believes that its businesses will continue to see growth, albeit not exponentially. 14 nm chips might be the new fad, and rumors are saying that Qualcomm is interested in tapping Samsung's facilities for that very purpose. LCDs and OLEDs are expected to remain on course.
As for Samsung's mobile business, it is expected that earnings will grow next quarter when the Galaxy S6 and Galaxy S6 edge goes into full swing, despite the accompanying increase in marketing expenses. Samsung's other smartphones and tablets are expected to also join the ride but Samsung foresees that the increase will actually be balanced out by a decrease in the sales of low and mid range models as well as marketing expenditures.
SOURCE: Samsung