Samsung NV 24HD Digital Camera - Packed Full Of Everything You'd Expect From A High End Camera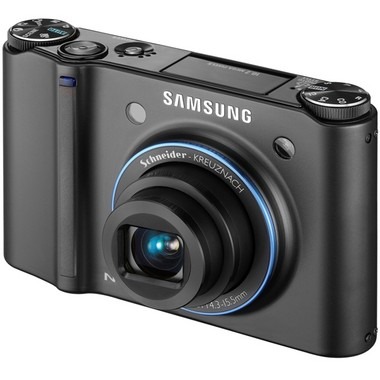 For starters, it has HD video capabilities as well as a 10.2MP image sensor. All that is recorded through a 24mm wide Schneider lens with a 3.6x optical zoom, so far this camera seems pretty mediocre, but I assure you its not.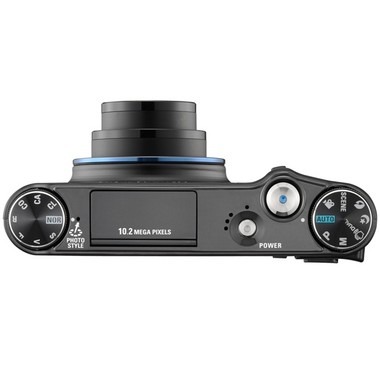 On top of those features, it has an HDMI port for connecting to your HDTV so you can view that video you just shot at 1280x720 at 30fps. Then you can disconnect it and go back to shooting while previewing all your shots on the 2.5" AM-OLED display on the back of the camera.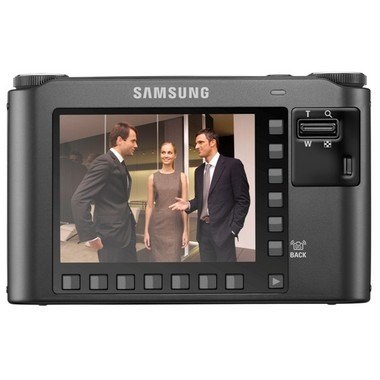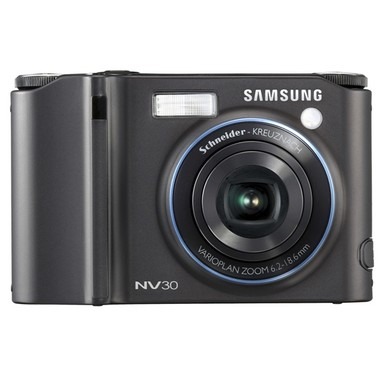 The fact that its AM-OLED means it will react a lot faster than a standard LCD, it also means that there is no backlight to distort the preview of your pictures so you'll have a lot better idea what your shots will look like. This camera has all sorts of other features including Optical Image Stabilization, Digital Image Stabilization, Auto Contrast Balance, Red Ey Fix, Blink Detection, the Dream Engine, and Smile Shot, all of those features come together to make it possible to get the perfect shot whether its your first time using a camera or you are a seasoned pro.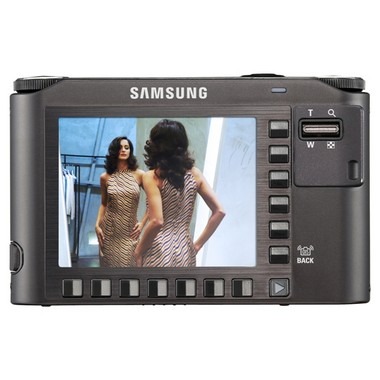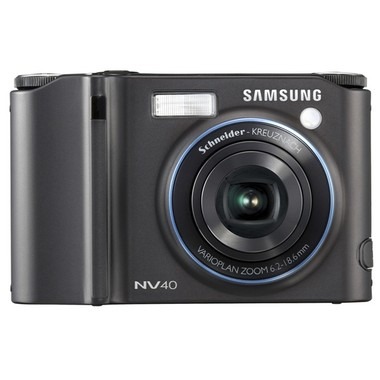 Along with the release of this camera Samsung upgraded the NV40 and NV30 and pushed out the NV4 with some features that make it useable every day. The NV40 and NV30 have 10.5 and 8.1 megapixel sensors respectively, they are both really small and light, they both got equipped with Samsung's new Dream Engine which automatically corrects your photos, and they also got the DIS, OIS, and ACB features of the NV24HD, but they still have TFT LCD screens, and there was no mention of HDMI being added to these two. The NV4 adds some features, it is a 17.5mm thin camera to start with but it also has an 8.2MP shot with up to a 3x optical zoom inner lens and offers up digital image stabilization.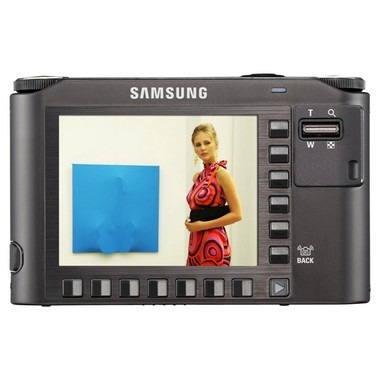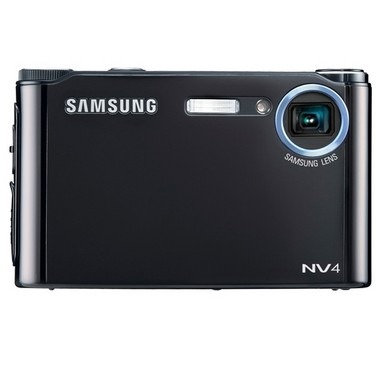 With the NV4 though, you also get all the functions of a modern day PMP such as MP3 playback, Video Playback, a Text Viewer, and more, this way you are motivated to carry it everywhere with you so you never miss that perfect shot due to not having a camera. The NV24HD is available now for $349, the NV30 can be found for $229, the NV40 can be picked up for $279, and the NV4 can be had fro $229, all are available right now.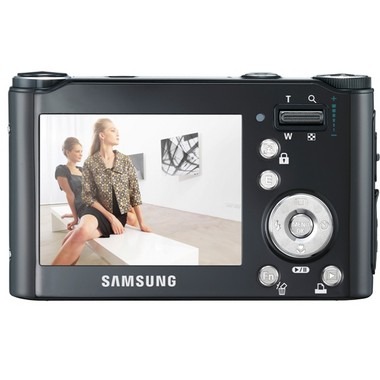 [via SamsungCamera]