Samsung i780 being released in Europe in January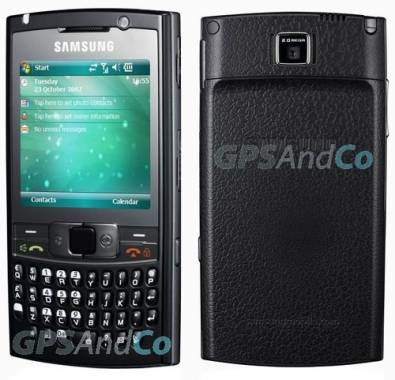 Now is it just me or does this thing look remarkably like the BlackJack? I had to double check, and they are two different devices, but the impending BlackJack II and this device have more than some of their appearance's in common.
This smartphone has 3G HSDPA, GPS, and Wi-Fi, that's pretty good for a device like this. Oh yeah, you know that one area where the BlackJack models are lacking, the whole lack of a touchscreen thing? Not on this handset, it has a 2.6-inch touchscreen.
It has Windows Mobile 6 Pro, a QWERTY keypad, 2MP cam, Bluetooth 2.0 with A2DP, and a MicroSD card slot. On top of all that there is even GPS technology integrated into all this, granted its only assisted GPS, but hey, it's a step in the right direction, all that for 500 Euro, why can't we get phones like this over here?
Samsung i780 details [via navigadget]