Samsung Gear 2, Gear Fit and Gear 2 Neo are available for pre-order on Amazon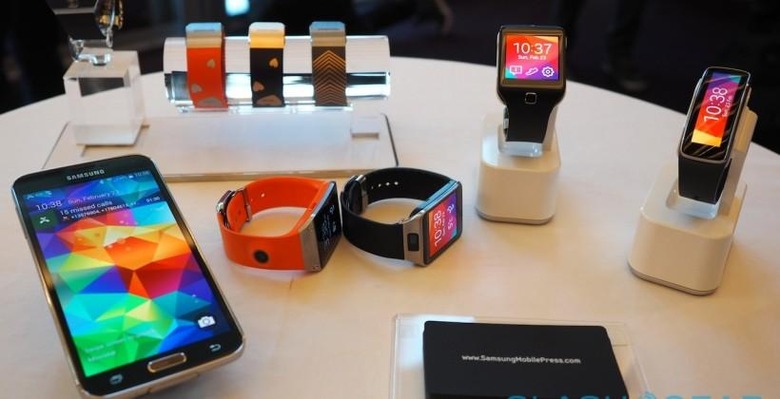 Samsung didn't do too well with its original Galaxy Gear smartwatch that we reviewed back in October. Hoping to improve on the success that it had with the original, Samsung is set to launch three new wearables on April 11. Those new wearables include the Samsung Gear 2, Gear 2 Neo, and Gear Fit that we went hands on with in February. In preparation for the launch of those three gadgets, Amazon has started taking pre-orders for all of them.
Amazon lists all three of the devices as being released on April 11. Amazon has a history of shipping some pre-orders so that the buyer has the device on launch day. That could mean if you pre-order now, the wearables will be on your wrist on April 11 rather than shipping on that day, but this is unconfirmed for the Samsung devices.
The Gear 2 smart watch will sell for $299.99 and can be ordered in black, gray, orange, or silver colors. It features a built-in heart rate monitor, 720p video recording capability, and many other features. You do have to be using a compatible Samsung smartphone to use it. The Gear 2 Neo is offered in the same colors.
The price for the Gear 2 Neo is $199.99 and it works with certain Samsung smartphones. It also features a built-in heart rate sensor and can offer coaching to help you reach your fitness goals. The final of the three-devices on pre-order is the Gear Fit fitness tracker. It acts as a watch and provides connected notifications. The Fit also supports third party apps and sells for the same $199 as the Gear 2 Neo. The Gear fit comes in black only.
SOURCE: Amazon