Samsung Galaxy Tab 10.1 LTE Launch Date July 28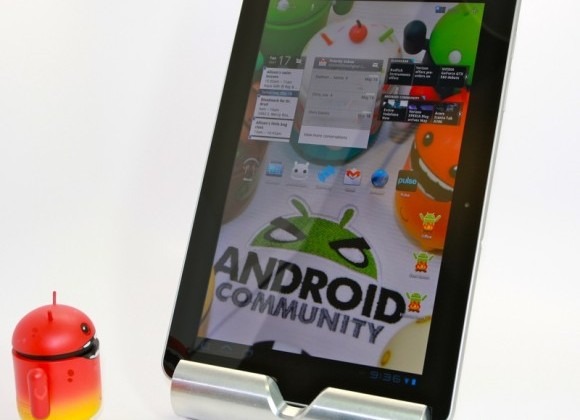 Verizon's version of the Samsung Galaxy Tab 10.1, aka their 4G LTE model, has been confirmed for July the 28th, aka two days from the day this post is posted. This is not the first time this tablet has been released into the wild, as a Wi-Fi edition, but it is the first time it's been connected to a carrier, and certainly the first time it's been on Verizon. Your humble narrator has had the honor of checking out both the standard edition (see review on Android Community for this) and the Google I/O Limited Edition of this device already – can't wait for those sweet LTE speeds!
This device will be available in several different forms, two of them being with the white-backed casing similar to what we've seen in the standard edition and two with a new grey backing. Both editions have a $529.99 for 16GB model and a $629.99 for 32GB model. This makes the tablet the second most expensive tablet in the Verizon library, the first being the iPad 2 32GB edition which will run you $729 and will only be running on Verizon's 3G network.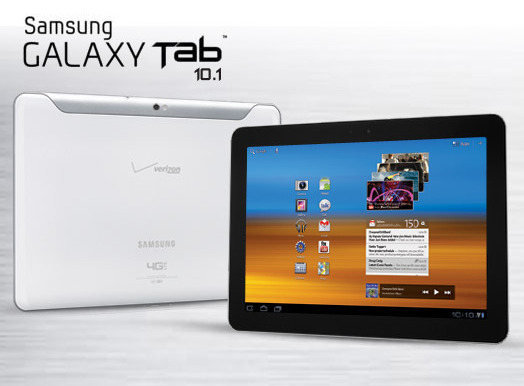 Interestingly enough, Verizon also turns you on to the original Galaxy Tab 7-inch model at the bottom of their big Galaxy Tab 10.1 listing. The original Galaxy Tab is a 7-inch tablet running Android 2.2 FroYo, a tablet that was the biggest deal in Android when it was originally released – tablet-wise, anyway.

For data plans with this new Galaxy Tab 10.1, you'll be looking at $30 per month for a 2GB limit, $50 for 5GB, or $80 for 10GB. You'll also have a separate price for the ability to tether your device to your PC, and of course there's no talk or text price because this is a tablet, not a telephone.
Go grab it at Verizon now!