Samsung Galaxy Note II tipped for August 30th reveal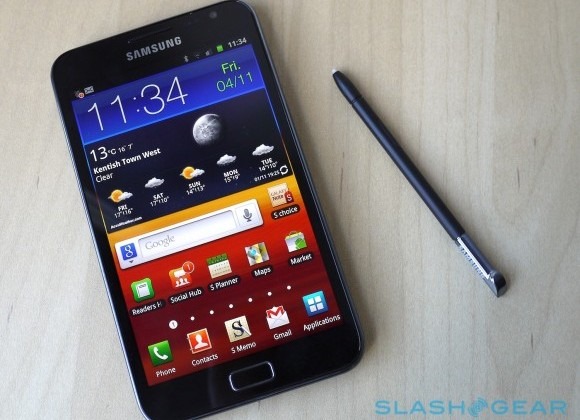 Just last week, a report from MK Business News indicated that the Galaxy Note II would be unveiled at the end of August during IFA 2012. The publication also hinted at some of the specifications, including a 5.5-inch screen that would occupy the same space as the current Galaxy Note. Now DDaily reports that that Samsung will hold a Mobile Unpacked event at IFA that will show off the successor to the Galaxy Note.
DDaily believes that Samsung will hold an event on August 30th at 7pm in Berlin that will show off the Galaxy Note II. That's quite a specific time and date, and it lines up with previous reports that Samsung were planning an IFA 2012 reveal. Past rumors have suggested that the device would come with a 5.5-inch screen, quad-core Exynos processor, and improved camera that would fall between 8- and 12-megapixels.
The device will not, however, feature an unbreakable plane display as was alluded to in previous reports. The software is said to be the latest version of Android, Jelly Bean, and the handset will reportedly be launched in time for September to get a head start on the next iPhone. The original Galaxy Note was released in Europe in November 2011 before making its way to AT&T in February.
[via Sammy Hub]