Samsung DeX Pad makes Galaxy S9 a 2K PC replacement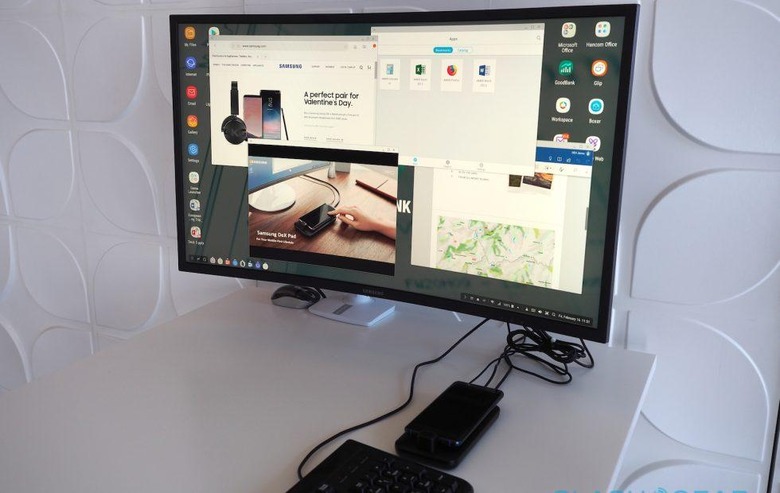 Samsung's DeX system is getting an upgrade, with the new Samsung DeX Pad launching alongside the Galaxy S9 and turning the Android phone into a PC replacement. The new docking station introduces a complete physical redesign over its predecessor, making the whole system a lot more flexible in the process.
The original DeX Station was released last year, an accessory intended for the Galaxy S8 and S8+. Resembling one of Samsung's wireless charging pads, in actual fact when plugged into one of the Android phones – together with an HDMI display – it could create a desktop interface akin to a Windows PC. Peripherals like a keyboard and mouse could be connected either via USB ports on the dock itself, or via Bluetooth with the smartphone.
Samsung gave the DeX system a revamp with the arrival of the Galaxy Note 8 later in 2017, adding support for a broader range of peripherals. That included music controllers, while on the software side Samsung pushed Linux on Galaxy, a full Linux version designed to run on the phone. It also enabled the Note 8's camera for video calls and enterprise conferencing.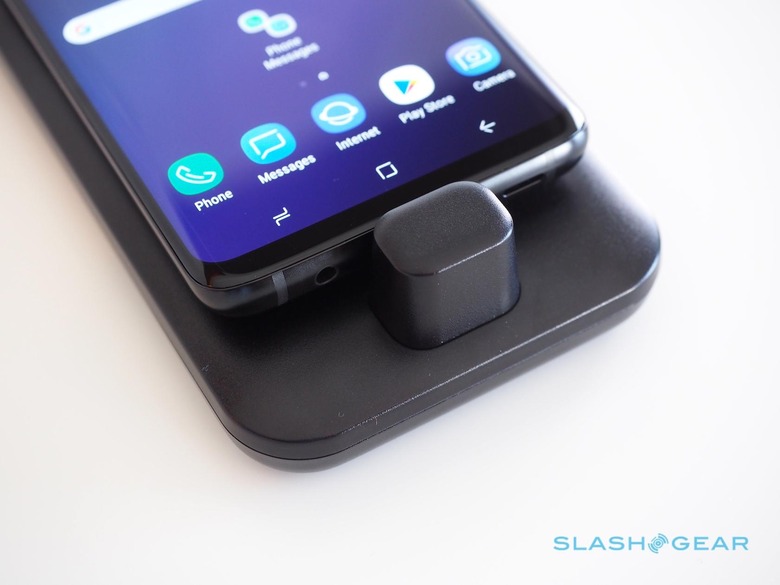 Now, with the arrival of the Galaxy S9 and S9+, it's the docking station itself which is getting an upgrade. Rather than the phone sitting upright, on the new DeX Pad it's inserted horizontally, with the touchscreen facing up. Two USB Type A ports and an HDMI port are included for peripherals and a display, while a USB Type-C is included for powering both the dock and the smartphone.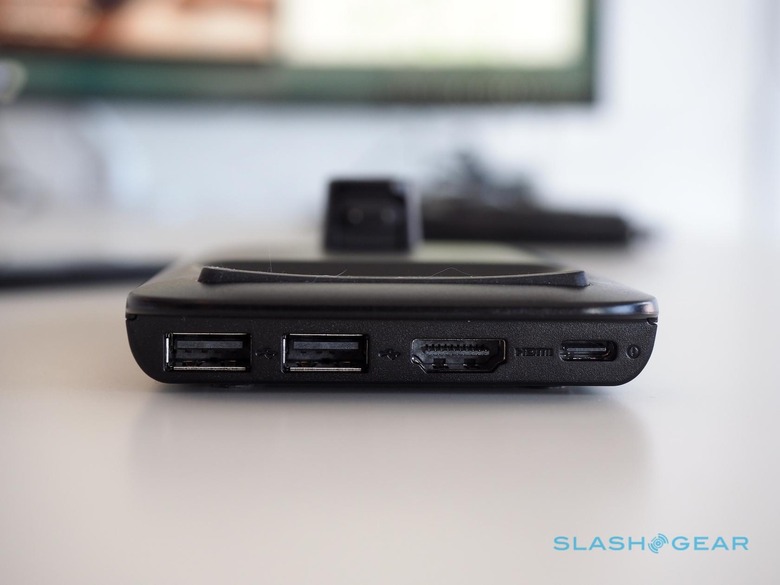 The change of orientation means Samsung can use the S9's display to replace external peripherals. If you don't have a mouse, or simply prefer a touchpad, for example, the phone's screen can be used for that, including pinch-zooming and other multitouch gestures. If you don't have a keyboard, meanwhile, an on-screen keyboard can be shown on the S9's display instead.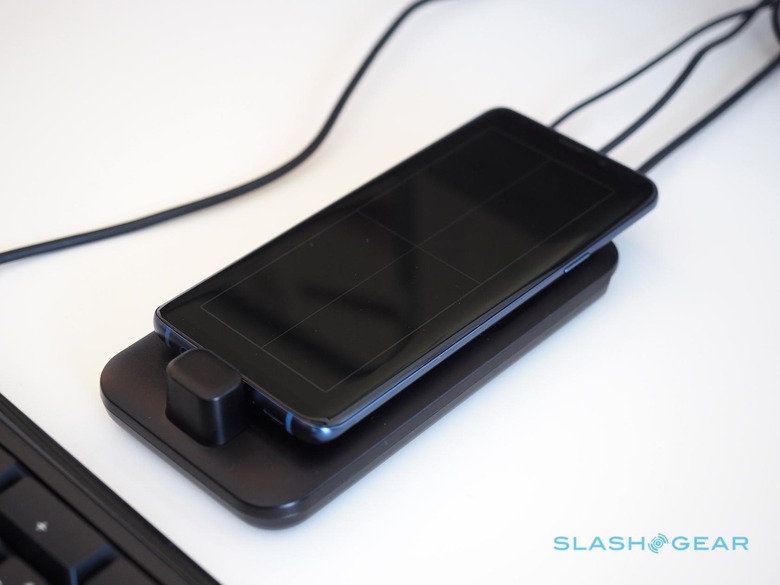 It's not the only improvement. Thanks to the boost in graphics, the Galaxy S9 and S9+ also support 2K video, a step up from the Full HD that the S8, S8+, and Note 8 can output. There'll still be the option for 1080p – and, indeed, if you dock one of the older phones in the new DeX Pad that's what it will top out at – but if you want more screen real-estate and have a monitor that can support it, the S9 and S9+ are capable of delivering it.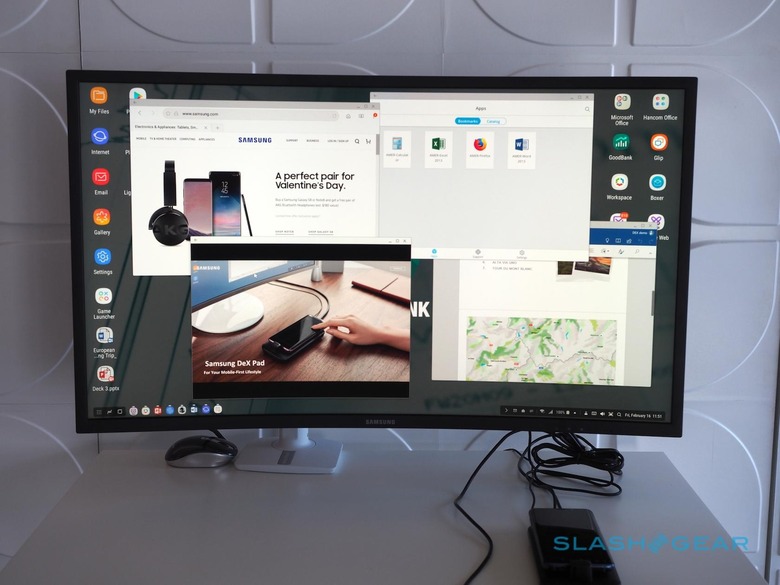 As you'd hope, the new DeX Pad will be backward compatible with Samsung's trio of DeX-supporting phones from 2017. Similarly, if you have an original DeX Station it'll be compatible with the Galaxy S9 and S9+, though not at 2K resolution. A software update will be pushed out eventually to add the touchpad functionality to the older handsets too.