Samsung deny 12MP cameraphone launch at MWC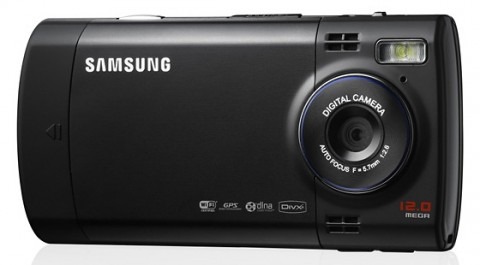 Not only are Samsung not bringing an Android-based cellphone to Mobile World Congress for us to play with, the company has also denied recent rumors that a phone with a 12-megapixel camera would be unveiled.  According to a source "familiar" with the company's internal marketing plans for MWC, there'll be no official announcement concerning either device.
Of course, that doesn't mean that Samsung don't have such a shooter-equipped handset waiting in the wings, it just means that said-wings aren't to be found in Barcelona next week.  The company's Android delay – not only is there no MWC announcement, but the device itself is said to be pushed back until the second half of 2009 – has not been officially explained, although given that Samsung previously confirmed that the device's development was accelerated after carrier request, it could be a sign that carriers are being more cautious given the financial climate.
It certainly seems as though most of Samsung's more interesting handsets have been leaked already, ahead of the show.  Of particular note are the UltraTOUCH S8300, with an 8-megapixel camera, and a number of other handsets with AMOLED displays.  We'll be bringing you all the details from the show next week.
[via Samsung Central]