Samsung Chromebook official page goes live and official commercial surfaces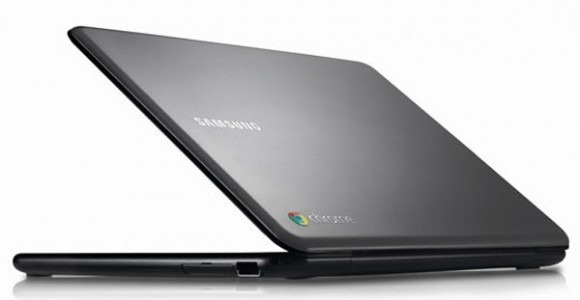 We have been impressed with the Chromebooks that are surfacing and being shown off. Whether or not you think Chromebooks are the future of notebooks, they are impressive in many ways. We have gone into the basics of what a Google Chromebook is previously if you aren't familiar, you can check out our SlashGear 101 on the topic. We have already talked a bit about the Samsung flavor of Chromebook that was announced earlier this week. The official Samsung page and commercial for those machines has now turned up.
The official page lists the range of Samsung Chromebook notebooks in the Samsung Series 5 family. The machines will hit the US on June 15 with prices starting at $429. That $429 starting price will get you a Chromebook with WiFi, 2GB of RAM, 16GB SSD, and Atom N570 processor at 1.66GHz. The screen is a 12.1-inch unit with a 1280 x 800 resolution, 300-nits brightness, and 16:10 aspect ratio. There are also two other Series 5 machines listed.
The other two machines both use the same hardware as the WiFi only model I just ran down. The only difference is that the other machines have an integrated 3G modem, and you can get white or black colors. The WiFi model only comes in white apparently. Either color with the 3G modem inside will sell for $499. I honestly thought that Chromebooks would be cheaper than these prices. What do you think are the Series 5 Chromebooks too expensive?
[via Notebookitalia]