Samsung CES 2012 teaser video promises Smart TV future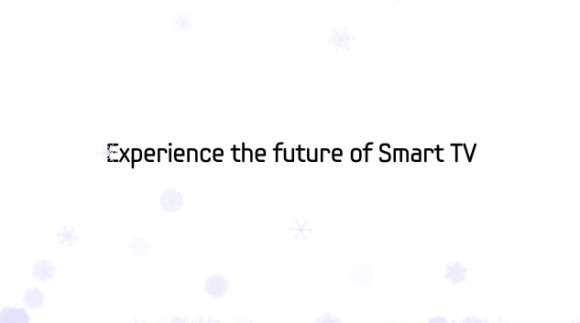 It's less than a month now before we're diving deep into the loving arms of the biggest gadget show of the year, the Consumer Electronics Show 2012, and Samsung has revealed their first dip into the teaser game, complete with a history lesson on the basics of television. This is not the first time we've seen Samsung work with smart televisions, it being one of the most visible names in the game over this past year without a doubt with such gems as the Samsung UN55D8000 55-Inch 1080p 240Hz 3D LED Smart TV. What we're seeing here is a teaser showing not a whole lot of new information, but a teaser leading us to believe Samsung is dipping into the Smart TV game again soon.
The video you'll see here shows several iterations of the family at home watching the television, each one basically the same but with tinges of less desirable situations leading up to the current seating of the family. This newest set has the family of four which now only appears to have one person left in the interested set, the other three paying attention instead to a tablet computer. The father of the bunch has other ideas, of course, and continues to use a remote control, demanding that his minions watch the bigger screen. Can we expect a tablet-hating TV in 2012?
Of course we'll find out at CES, this taking place at the start of January in Las Vegas, Nevada. We'll be there will bells on and will be reporting back to you directly here on SlashGear. Dive deep into the trailers and teasers for now with the tag CES 2012!