Samsung buys SmartThings in preemptive HomeKit strike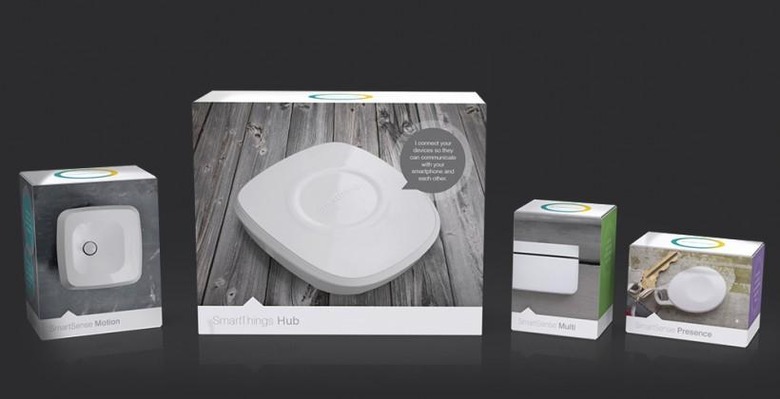 Home automation start-up SmartThings has been snapped up by Samsung, with the South Korean firm grabbing the modular smart home specialist. The deal will see SmartThings – which offers a wireless home hub that connects to various sensors, remote sockets, light bulbs, and other components – operate as an independent company as part of Samsung's Open Innovation Center group, though it's still likely to prompt some concerns from avid fans of the firm.
"We will continue to run SmartThings the way we always have," founder Alex Hawkinson said of the acquisition. "SmartThings will remain SmartThings."
However, it will also give the company the opportunity to tap into Samsung's not-inconsiderable market presence, including in the home appliance space. SmartThings will be more easily able to support "leading smartphone vendors, devices, and applications," Hawkinson points out.
The smart home platform began as a Kickstarter project in late 2012, blasting through its $250k goal and eventually raising more than $1.2m. In its favor is its broad range of compatibility; although SmartThings offers its own wireless door & window sensors, movement detectors, and other components, it's also done its best to embrace as many third-party products as possible.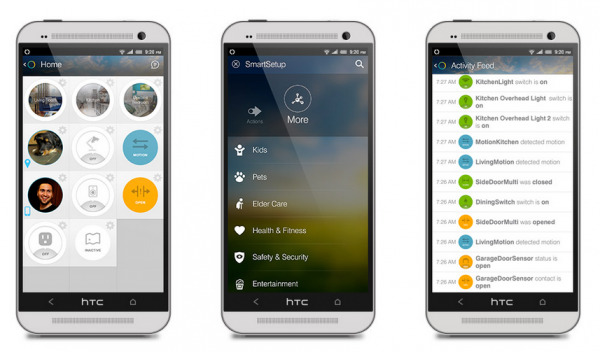 So, in addition to SmartThings-branded components, the system also works with Philips hue bulbs, Yale remote-control locks, and various wireless thermostats. It also taps into IFTTT for further connectivity through the cloud.
"We are committed to maintaining SmartThings' open platform, fostering more explosive growth, and becoming its newest strategic partner," Samsung OIC chief David Eun said today.
Nonetheless, the deal is likely to be viewed with some concern by some of the early-adopters to the platform, wary of what impact Samsung as owner might have. So far, SmartThings has been particularly responsive to its users, shaping new feature additions in no small part based on what owners have asked for.
However Samsung's goal is likely to be preemptively shoring up its home automation strengths ahead of Apple's HomeKit launch, the Cupertino company's own smart home platform which is expected to arrive alongside iOS 8.
In an ideal world, SmartThings will get a bigger budget, broader footprint in appliances and gadgets, and be better able to react to other automation platforms. Only time will tell if that's actually the way the acquisition goes, however.
SOURCE SmartThings