Samsung ArtPC Pulse pricing and details surface ahead of launch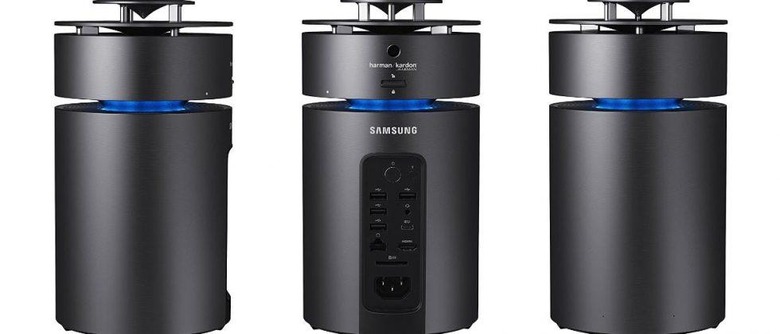 We may receive a commission on purchases made from links.
Remember the somewhat strange ArtPC Pulse computer Samsung teased a few days ago? The computer has surfaced on Amazon, where all the details have been laid bare, including pricing and configurations. Per those listings, two varieties of the ArtPC Pulse will be offered, one with a 6th-gen Intel Core i5 and one with a 6th-gen Intel Core i7. Both feature the same cylindrical shape and 360-degree omni-directional Harmon Kardon speaker unit.
The two listings can be found on Amazon here (i5) and here (i7). They're largely similar in nature, though obviously the i7 model has a little more to offer on the hardware level, as well as a higher price tag to match. Both feature a full-metal cylindrical body that includes a recessed ambient light, as well as that aforementioned speaker on the top. The Core i5 model has an optional 1TB HDD module while the i7 model includes it.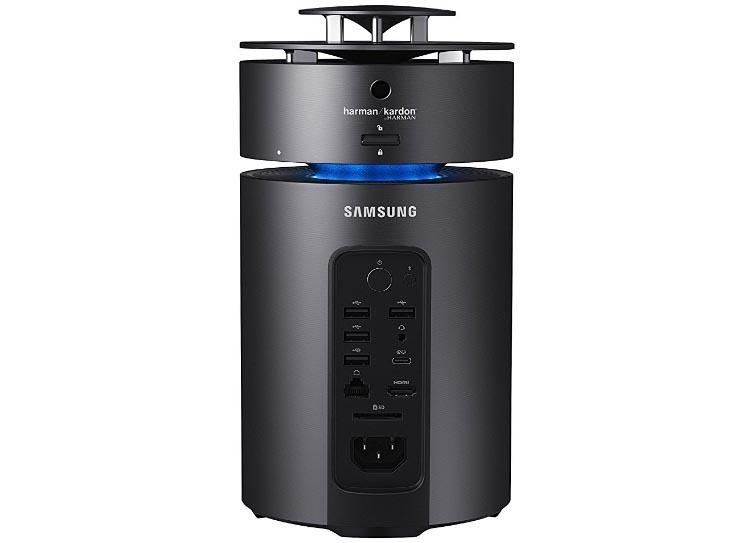 The cheaper of the two models features a 6th-gen Intel Core i5 2.7GHz processor, a 256GB SSD drive, 8GB of DDR4 RAM, USB-C and HDMI ports (four USB 3.0 ports total), an AMD Radeon rx 460 graphics card with 2GB of memory, and Windows 10 Home Signature Edition.
The more expensive model is similar, but tosses an Intel Core i7 3.4GHz processor into the mix, as well as 16GB of RAM and a 1TB HDD on top of the 256GB SSD. This model weighs 8.6lbs, whereas the i5 model weighs 7.4lbs.
According to the Amazon listings, the Core i5 model costs $1,199.99 USD and the Core i7 model costs $1,599.99 USD, with shipping for both listed as October 28.
VIA: Sammobile