Saitek PK17U Cyborg gaming keyboard - might come alive and blind you with its lights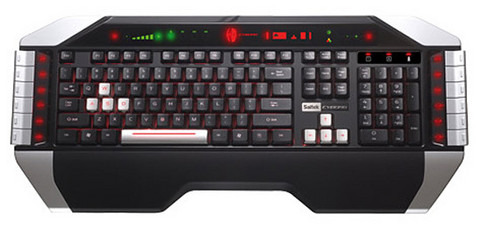 This keyboard almost scares me a little, I mean its certainly intimidating to look at. It has too much lighting, I mean there are all the lights and such on the bezel above the keys, and then there are 3 different colors of backlights that can be adjusted in brightness or even mixed in an color combination with the other two colors and then common gaming keys have their own special lighting as well as metal key caps.
This keyboard is plain crazy. Then there are tons of customizable keys, including the 6 tab looking things along each side. Furthermore, any key customizations you make are saved through your reboot even.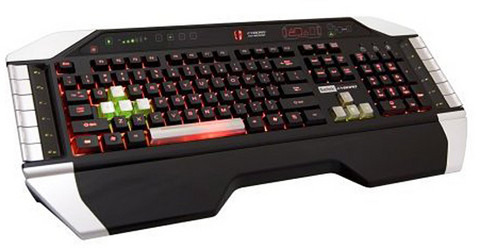 Like I said, this keyboard is crazy, and is definitely meant for hardcore gamers or hardcore lifehackers who will likely program the programmable keys to do something, I don't know, useful. If you want one its available for pre-order on Amazon for $80 right now.
[via DVICE]