Saitek P3200 rumble pad, no FPS mode
Saitek removed the FPS mode from this model, the mode that lowered the sensitivity of the D-pad. But this pad is equally programmable.
The Saitek SST software is still bundled with this controller. That software allows for the programming of just about any mouse or keyboard action to be programmed with a corresponding button on the controller.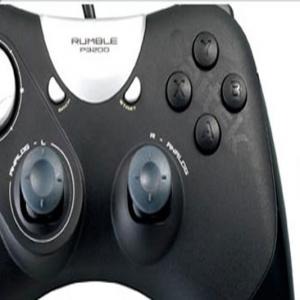 The controller also is not wireless but still appears to keep it simple. But for $24.95, you could do worse for a run of the mill gaming pad with extraordinary programming options.
Saitek P3200 Rumble Pad Review [via i4u]