SAAB IQon in-car media & comms based on Android [Video]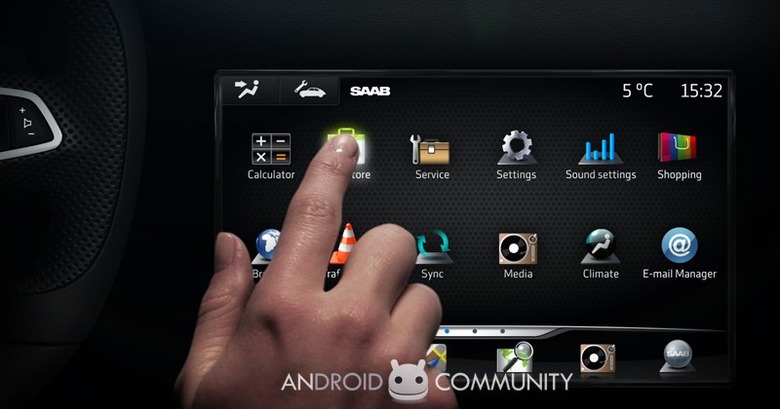 SAAB has opted for Android for its IQon in-car communications and infotainment system, using the open-source OS to power an 8-inch touchscreen with access to A/V content, the IQon App Store for approved downloads, online navigation and system diagnostics. However, there's apparently no open Android Market access – perhaps sensible, given IQon is tied into so many car systems – but SAAB will be individually approving third-party apps for release.
To lure those developers in, SAAB is promising hitherto-unseen levels of access to the cars' data. A new API pulls in information from over 500 sensors, ranging from speed and location to steering wheel angle, torque and even barometric pressure and the angle of the sun. An integrated modem allows for constant internet access. IQon is currently being trialed ahead of commercial availability.
[via Android Community]