Rumor - Walmart to carry sub-$200 Toshiba HD DVD player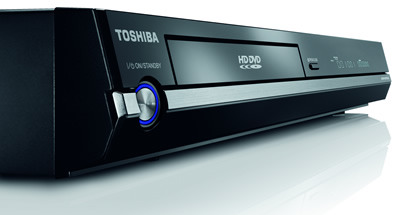 Nothing starts the day off quite like a tasty rumor. Sure, there are plenty of the buzzing around, but I thought you guys would really enjoy this one. Supposedly Walmart will begin carrying a standalone HD DVD player that breaks the sub-$200 price bracket.
You're probably thinking that you heard this one months ago. This is not the same rumor, as the first one was debunked, plus that one called for a sub-$300 player. This looks far more promising as sources say that Walmart will be selling the Toshiba (yes, name brand!) HDA2-W for just $198.
If this turns out to be accurate, it will be a major milestone in the HD format wars. The sub-$200 price bracket will certainly appeal to a more broad customer base. Some analysts believe that the first format to reach that price will stand a good chance of winning the format war.
Price Drop: Sub-$200 HD DVD Player from Toshiba? [via pcworld]