Rumor - Fall release for PS3 port of Bioshock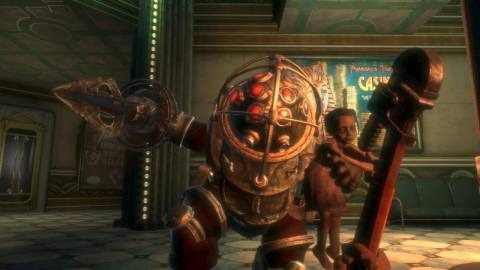 Bioshock was definitely one of my favorite games from 2007. We've heard rumors that the game will be making its way to the PS3 for some time, and now the latest issue of EGM once again fuels the rumor mill with a fairly specific launch date for the console.
According to the rumor, we should look for the game to be ported to the PS3 in September of this year. This will apparently be around the same time that details about the game's sequel will be announced. That seems like a likely enough story, as it would help generate hype about both the PS3 port and the upcoming game.
Either way, the game would include all of the extra DLC that has been released for the PC and Xbox 360 versions for free. There has been no comment from 2K Games on the subject.
[via IGN]