Rockchip Android desk phone gets video demo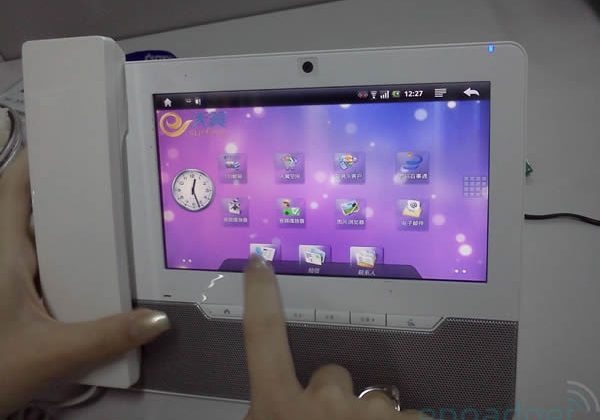 Rockchip's Android-based desk phone was one of the sleeper surprises at IFA 2010, and having seen Engadget Chinese's video demo we're finding we'd quite like on of our own.  The unnamed phone places VoIP calls over WiFi or your mobile network, but also allows for video calls, web browsing and multimedia playback.
We're still not entirely sure of the specifications – we're guessing it uses a roughly 7-inch touchscreen – but it also seems that Rockchip might want to do a little more work on their Android build.  Several of the hands-on photos show the phone rotated into portrait orientation; not a problem with an Android smartphone, but less ergonomic when you're having to flip your desk phone around.
It's unclear whether that's down to a limitation of the phone or something Rockchip actually wanted to include.  Either way, we can see it being a stumbling block for this "home media player" should any companies actually decide to pick up the reference design.
[via Cloned In China]