Rock Band Stage Kit coming soon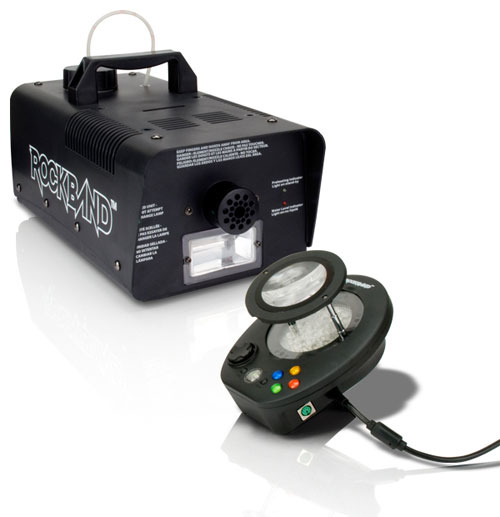 If you can't get enough of Rock Band, you're in luck. The makers of the game, PDP, are now promising a Rock Band Stage Kit for the XBox 360, which is set for release on October 26th, that is sure to make your gaming sessions more like a concert. 
Okay, so it's not going to replicate the concert feel at all, but you're sure to have some fun with it. The Stage Kit includes a strobe light and fog machine. All you have to do is plug the strobe light into your Xbox 360 and it will sync up the light with the music. And the fog machine, well, sends out some smoke into your living room.
The Stage Kit works with both Rock Band and Rock Band 2. No word on why there isn't a PS2, PS3 or Wii Rock Band Stage Kit waiting in the wings, but for now, Xbox 360 players will get to enjoy the accessories on an exclusive level. However, the Stage Kit will set you back $99.
[via Slippery Brick]