Ring Doorbell Hits Retail, Gains 'Chime' Accessory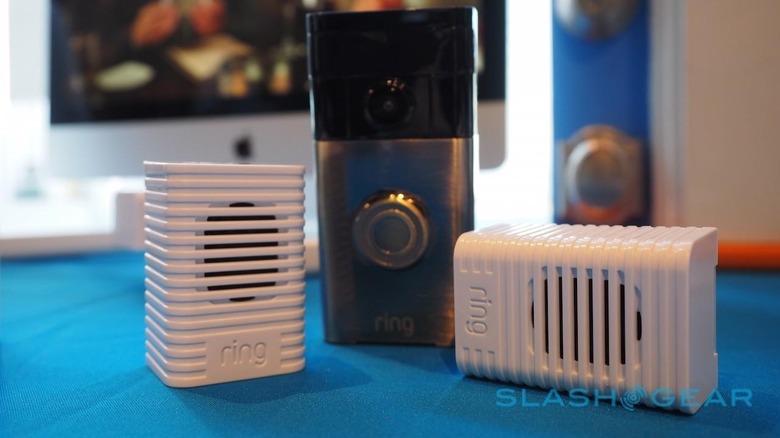 Ring, your connected doorbell and two-way intercom, is going off the grid. You can still use all the features you know Ring offers, like smartphone notifications when someone wants to come inside and the two-way voice chat (and one-way video feature), but a new accompaniment lets you tune your smartphone out. No, not an Apple Watch app — an actual doorbell chime. Ring now has a connected doorbell chime, and you can hook up as many of them around your home as you like.
Starting in June, you can pre-order a Ring Chime (yup, that's even what they're calling it) for $19.95. You can link as many Chimes as you like onto a single WiFi network, too.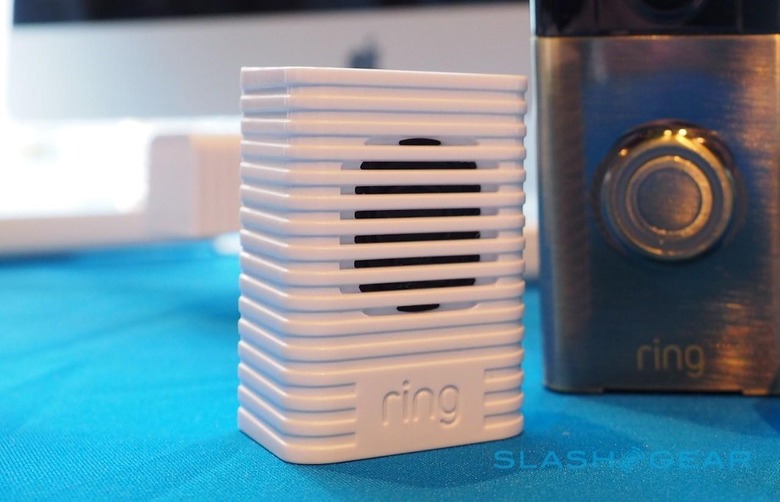 Chime plugs into a standard outlet, so you'll lose a bit of real estate there. Pairing Chime to your WiFi network is done in-app.
Since launch, Ring has added a few features to make it as much clever home automation as security device. Things like motion detection let you know what may be happening on your porch or around your home.
Ring is also making it easier to get your hands on their core device. In a deal with Best Buy, Ring will now be found in over 400 stores nationwide, with Ring retailing for $199.99. No word on when Chime may make its way to retail.
Source: Ring