RIM stock closes up after analyst predictions for BlackBerry 10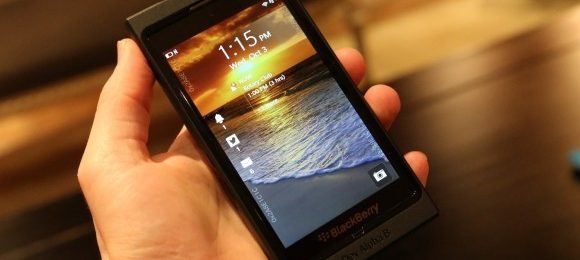 RIM has quite a few big months ahead of it. We now know that BlackBerry 10 will be launching at the end of January (provided it isn't delayed again), and even though we're not sure how well it's going to fare, it's clear that RIM needs BlackBerry 10 to succeed. According to The New York Times, today Jeffries analyst Peter Misek gave BlackBerry 10 a 20 to 30% chance of success, and though that sounds pretty grim, that analysis actually sent RIM's stock price up.
RIM's stock closed for the day up 1.2%, or $0.11, ending at $9.70. That may not seem like much, but earlier in the day, RIM's stock was up as much as 4%, threatening to break the $10 mark. Again, that doesn't seem like anything to write home about at first glance, but when you've lost as much ground as RIM has in recent years, any gain is significant.
It would also seem that any report which mentions the possibility of success for BlackBerry 10 is something investors will respond well to. A 30% chance of success isn't something most companies would be excited about, so perhaps RIM's investors were just hoping for anything but a projection that claims no chance of success? In any case, RIM's stock enjoyed a boost today, and it seems that Misek's prediction had something to do with it.
Even though RIM has a lot of work ahead of it if it wants BlackBerry to rise from the ashes to challenge iOS and Android, we have to say that we like what we've seen and heard of it so far. We aren't alone either, as there are plenty of people out there who think that BlackBerry 10 will be worthy of consumer attention. We'll find out if it is soon enough, as BlackBerry 10 is set to launch on January 30.