Ressence Type 1 pairs smartwatch looks with old-school tech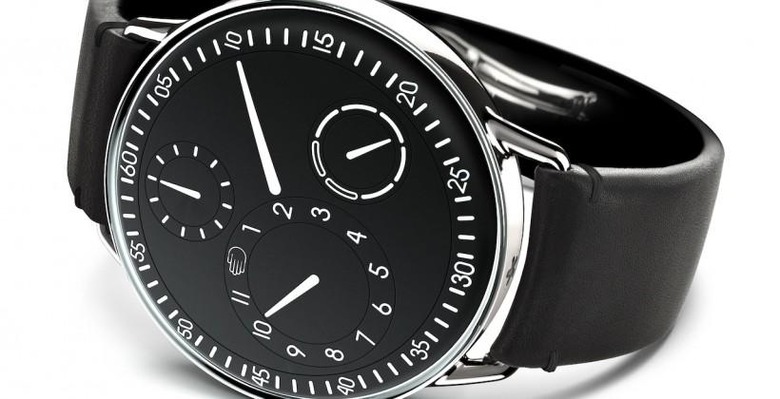 It usually takes a pretty smart watch to impress us, but Ressence's Type 1 does it just by mechanical dials alone. Borrowing the zero-profile aesthetic of the Ressence Type 3 launched last year, only without the pronounced domed, fluid-filled face, the Type one almost looks as though it's using a digital display with the whole thing constantly moving.
Hours, minutes, and seconds are all split into different dials, with a fourth that shows the day of the week.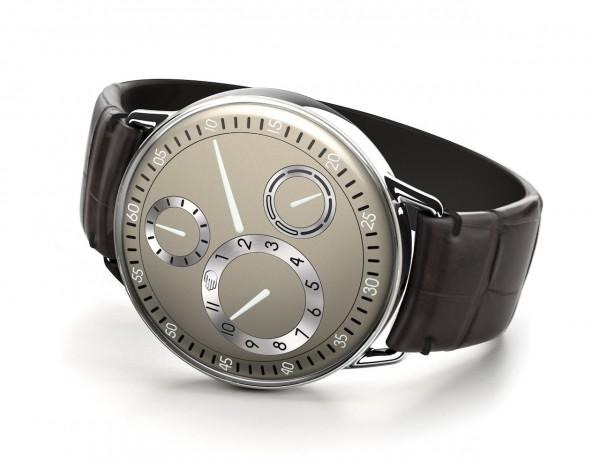 Ressence's movement inside is of the company's own design, using eighteen gears and 28 jewels in total. It winds automatically with the wearer's arm movement, and the watchmaker says that a full wind is good for 38 hours of use.
Adding to the sleeker look, there's no crown for winding or setting the time, with that instead being fared into the casing.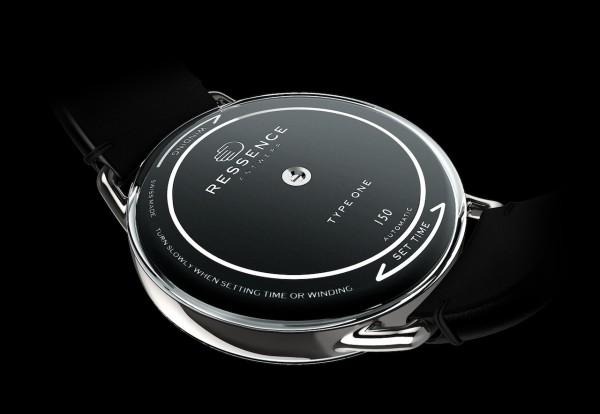 Various different finishes are on offer, starting with black, white, and champagne, with Ressence saying that metallic dark grey and silver metallic are on the way this summer. Pricing hasn't been announced, though it's worth noting that last year's Type 3 was a not-inconsiderable $34,000.
VIA WristwatchReview